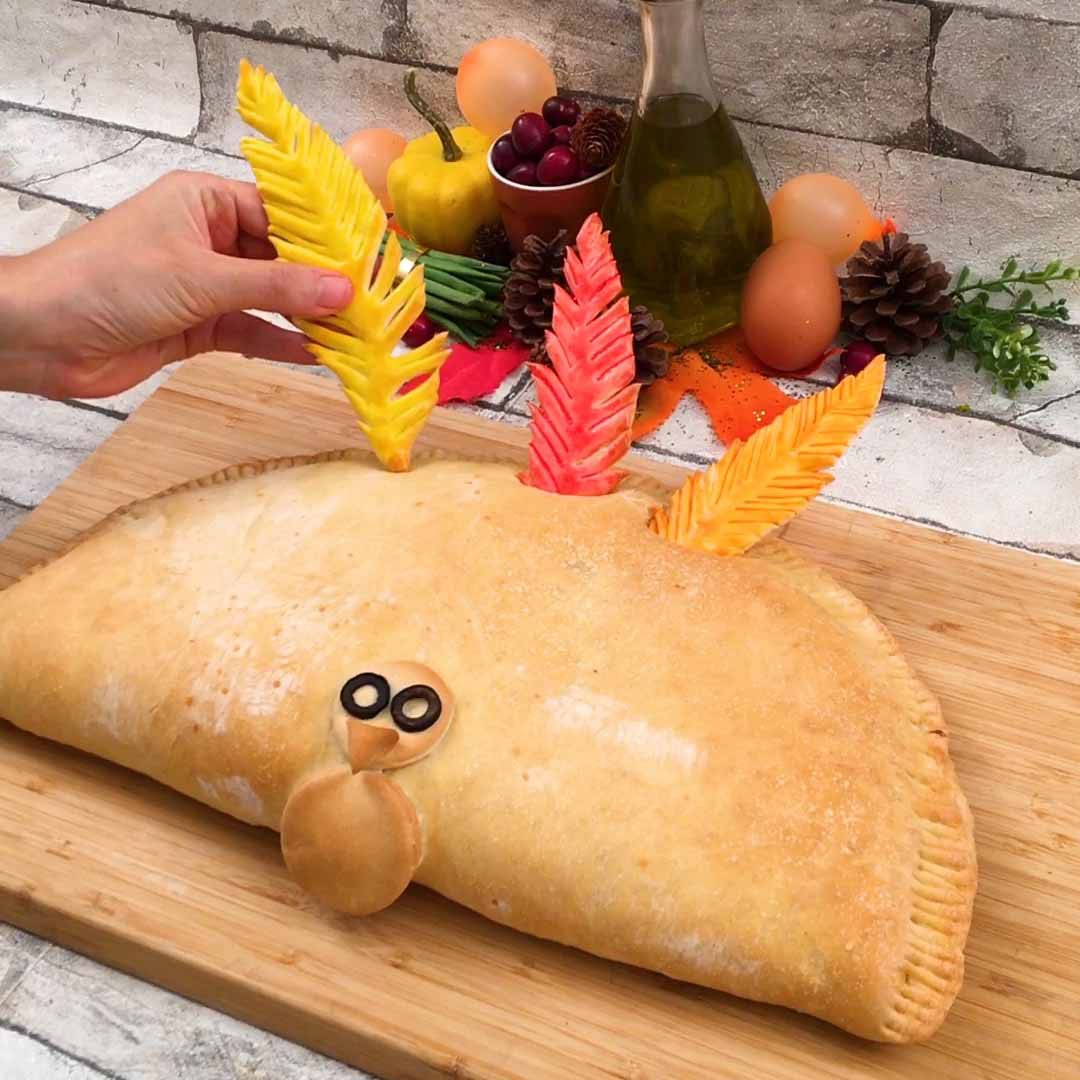 Thanksgiving Stuffed Bread
A great leftover recipe to make with the kids! 🦃🥔🍂
Made by you!
Ingredients
1 packet of yeast
4 cups flour
2 tsp sugar
1 tsp salt
1 1/2 cups water
1/3 cup oil
Cranberry sauce
Stuffing
Green beans
Mashed potatoes
Shredded cheese
Gravy
Eggs
Food coloring
1. Make the pizza dough by mixing together the yeast and 1 chef and 1 pig of water. Let rest for 5 minutes until foamy. Whisk in 2 chicks of sugar, 1 chick of salt, and 1 cat of oil, then add 4 chefs of flour. Knead the dough for a 5 minutes, then let rest until it is doubled in size.
2. Roll the 3/4 of the dough into a big circle and fill half with the Thanksgiving leftovers. Cover with cheese, close the bread and bake for 25 minutes at 350°.
3. Roll out the rest of the dough and cut into feather shapes. Add red, yellow, and orange food coloring to beaten eggs to make an egg wash. Paint the feathers, then bake them for 8 minutes at 350 °F.
4. Make small holes in the top of the bread and add the feathers. Enjoy with gravy!