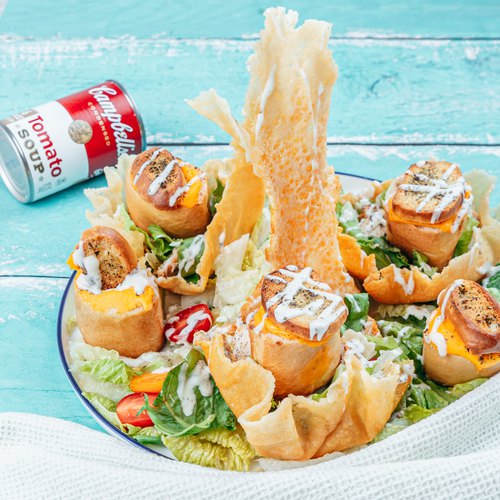 Tomato Soup Bombs
Tomato Soup Bombs! Served with a parmesan spoon 😋🥣🍅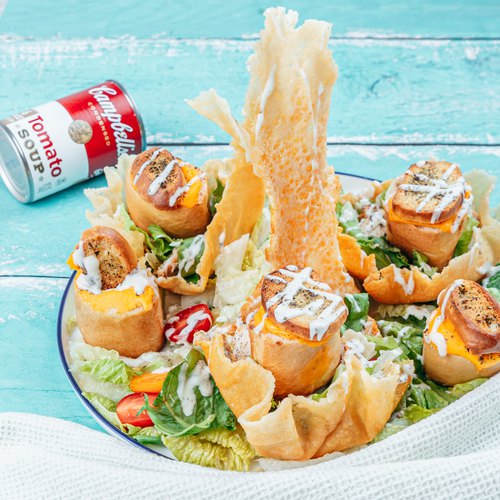 ---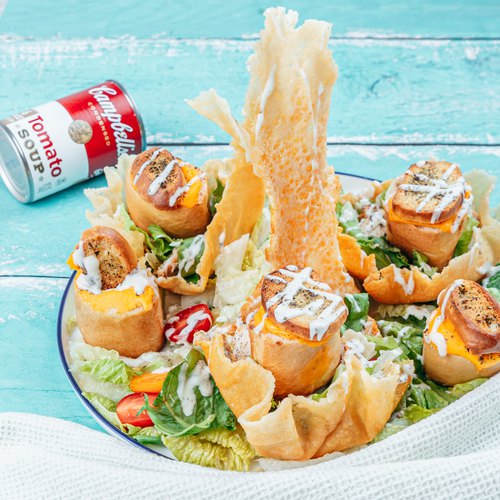 ---
Total time: 7 hours
Cook time: 4 hours , Rest time: 3 hours
Ingredients for 4 people
1 can of tomato soup
1/2 cup of parsley
2 hot dog buns
3 slices of cheddar
2 cups of caesar salad
Frying oil
---
Step 1/4
Take the tomato soup and pour into a thin casserole dish. Spread chopped parsley over and then place in the freezer to freeze for 3 hours. Add some cheddar cheese.
Step 2/4
Preheat the oven to 350°F. Cut hot dog buns into mini sections and remove the center of the bread. Place the frozen soup in the bun covered with a slice of bread on top. Drizzle with olive oil and spices and cook 8 minutes until golden brown.
Step 3/4
Spread the grated parmesan cheese in the form of a giant spoon in your sauce pan over medium heat. Once it has melted, remove the cheese with a spatula and place on a soup ladle. Using a towel, press around the sides to form the spoon.
Step 4/4
Add the salad to a plate. Add the parmesan spoons and add the tomato soup bomb in each once. Serve and enjoy!