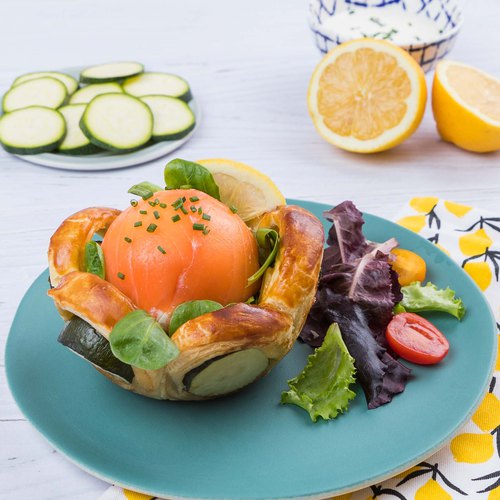 Spirited Salmon & Asparagus
Take it up a notch with a hint of liquor 😉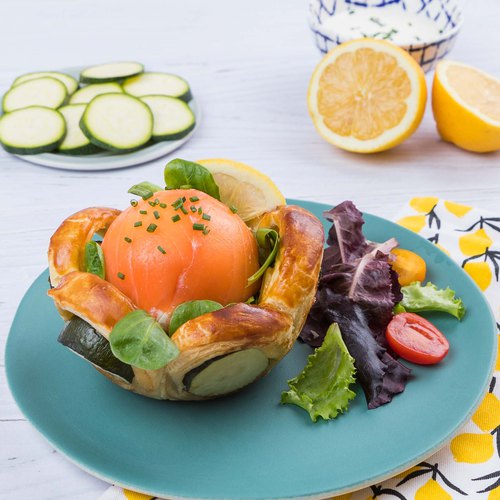 ---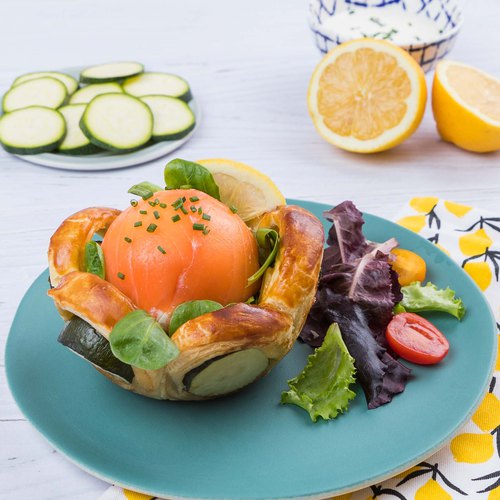 ---
Total time: 25 minutes
Prep time: 5 minutes, Cook time: 20 minutes
Ingredients for 4 people
4 salmon fillets
Herbs de provence
6 tbsp of butter
6 asparagus
3 1/2 oz of parmesan
10 leaves of tarragon
1 shallot
2 egg yolks
1 1/2 tbsp of vinegar
3 tbsp of white wine
1 lime
6 3/4 tbsp of anise-flavoured spirit
---
Step 1/3
Cook asparagus in salted water and reserve. In a bowl mix the wine, vinegar, tarragon shallot, yolk and 3 tbsp of butter and set aside.
Step 2/3
Butter the salmon, flambé with the anise-flavoured spirit. Season with herbs, lime and in bake 15 minutes at 350°F.
Step 3/3
Make a parmesan tuille and place the asparagus inside. Place the tuilles in the salmon, add the sauce and decorate with the slices of lemon. Serve and enjoy!