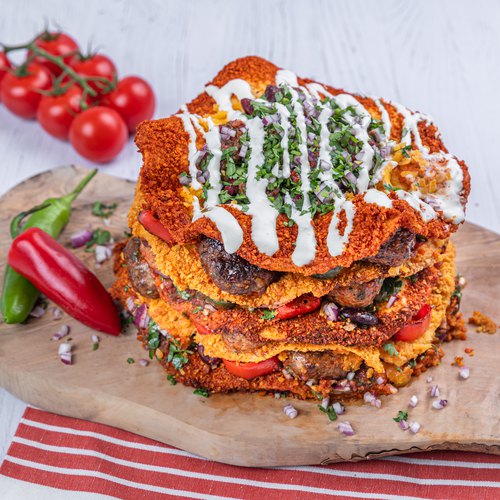 Crunchy Doritos Tostada Tower
Crunchy Doritos Tostada Tower! Elevate your snacking experience with this tantalizing dish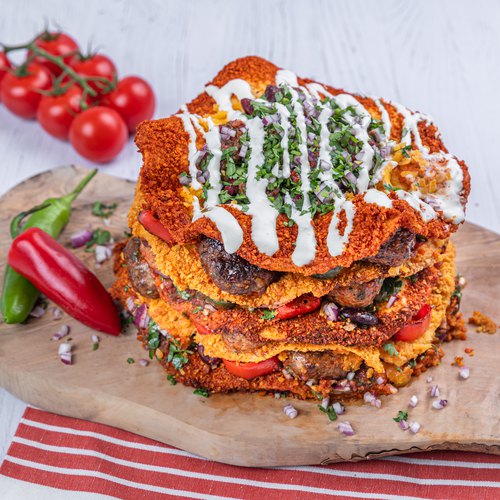 ---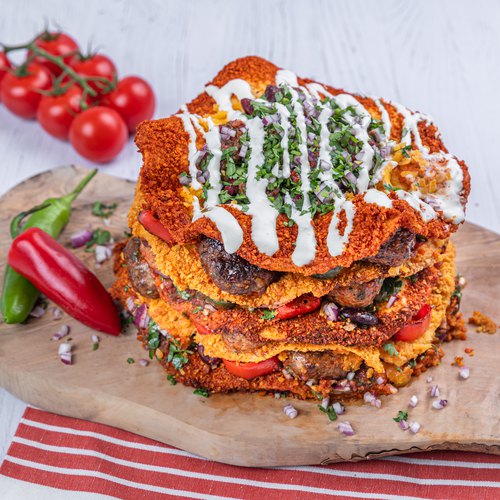 ---
Total time: 30 minutes
Prep time: 5 minutes, Cook time: 25 minutes
Ingredients for 4 people
Sour cream
Cilantro
Red onions
Red beans
Cheddar
Jalapeños
Meatballs
Doritos
Nacho cheese
Tortillas
---
Step 1/3
Start by dipping the edges of the tortillas into nacho cheese, followed by a generous coating of crushed Doritos.
Step 2/3
Arrange the meatballs in a circle on the grill, sprinkle them with chopped jalapenos, and top them with a tortilla. Press down with a meat press.
Step 3/3
Sprinkle the top of the tortillas with shredded cheddar, red beans, chopped cilantro and red onions. Stack the tortillas and drizzle sour cream on the top. Serve and enjoy!