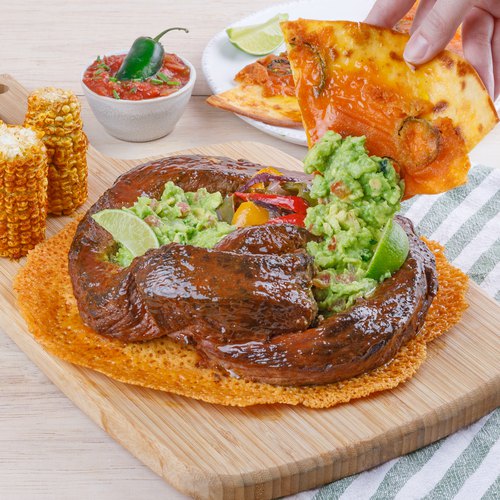 Knotty Beef Pretzel Fajitas
Knotty Beef Pretzel Fajitas! Season the day with this spicy treat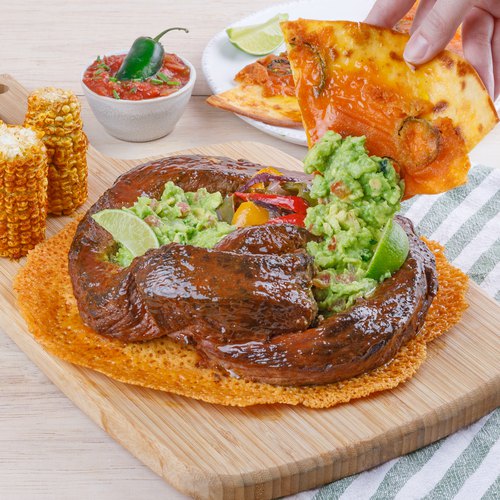 ---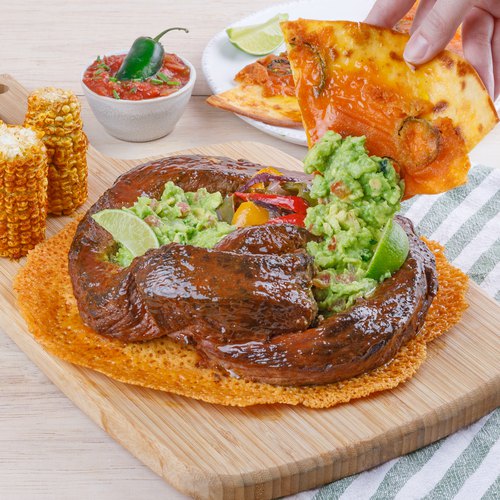 ---
Total time: 20 minutes
Prep time: 5 minutes, Cook time: 15 minutes
Ingredients for 4 people
Rosemary
1 stick butter
3 lbs of steak
Salt & pepper
10 1/2 oz of cheddar
Guacamole
2 jalapeños
Tortillas
3 corn on the cobs
Salsa
Grilled vegetables
Oil
Chili powder
Sugar
---
Step 1/4
Begin by cutting the steak into a long strip and then twisting it into the shape of a pretzel. Proceed to grill the steak on a buttered grill and sprinkle with salt and pepper. As the steak cooks, apply additional rosemary butter. Once finished, fill the twists with grated cheddar cheese and grilled vegetables.
Step 2/4
Place jalapeño slices onto the grill, followed by a layer of shredded cheddar cheese, and then top with a tortilla. Let the cheese fully melt before flipping the tortilla to toast the other side.
Step 3/4
Take the cooked corn on the cobs and fry them in hot oil until they become crispy. Next, remove them from the oil and drain any excess oil. Add a bit of butter and sprinkle chili powder and sugar over the corn.
Step 4/4
Arrange the tortilla and steak on a platter and serve alongside guacamole and salsa. Enjoy!