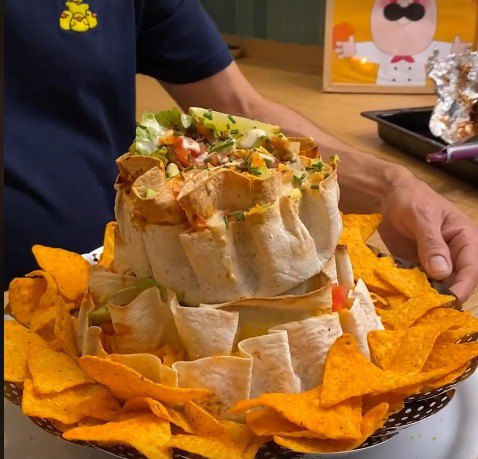 BBQ Rib Bowl
BBQ Rib Bowl! A sizzling recipe just for you 😍🍖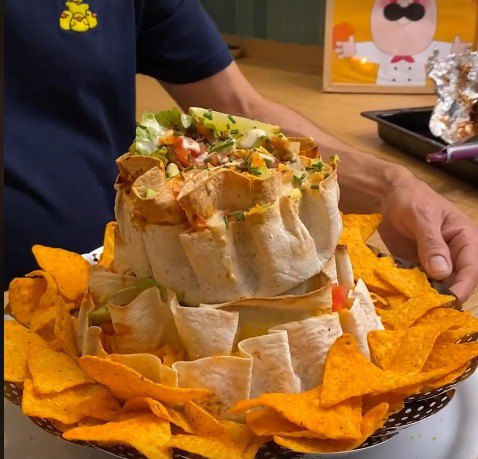 ---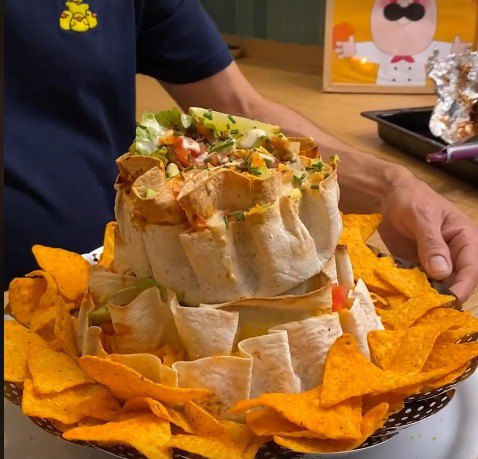 ---
Total time: 2 hours 15 minutes
Prep time: 15 minutes, Cook time: 2 hours
Ingredients for 2 people
4 tortillas
5 oz of chipotle salsa
14 slices of cheddar
1 rack of pork ribs
14 oz of bbq sauce
Butter
2 leaves of lettuce
1 tomato
1 avocado
Chives
Nacho doritos
Hot sauce
Ranch dressing
Salt & pepper
Garlic powder
Brown sugar
---
Tools
Aluminum foil
Steamer basket
---
Step 1/3
Take a rack of ribs and remove the skin from the bones. Trim off the fat leaving a little on top. Cover in BBQ sauce, salt, black pepper, brown sugar and garlic powder. Cover tightly in foil and place in the oven for 3½ hours at 275°F. Remove from the oven and shred.
Step 2/3
Take two flour tortillas and dip them into the salsa. Add cheese slices in between them leaving the clean side outwards. Place in a steam basket with a ball of aluminum foil in the center. Repeat the process and place into the oven for 10-15 minutes until crispy.
Step 3/3
Remove the tortillas from oven. Remove the aluminum ball in the center as well as the baskets. Fill the first bowl with a lettuce then the shredded pork, diced tomatoes, avocado, chips, salsa, ranch and chives. Place one on top of the other filled bowl. Sprinkle with chives and enjoy!