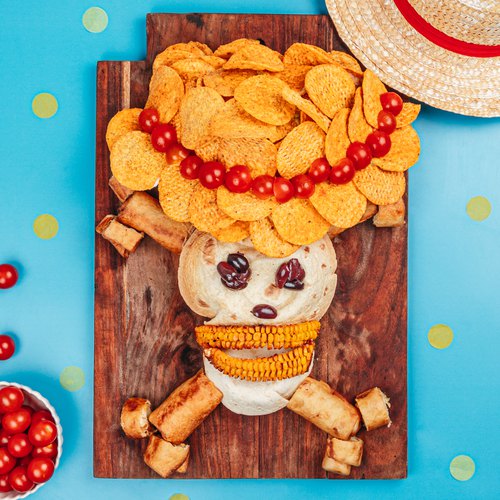 One Piece Appetizer
One Piece Appetizer! Grab your straw hat & make this dish 🤩👒🌯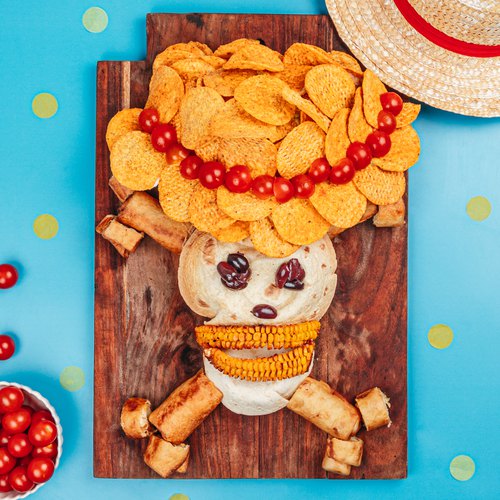 ---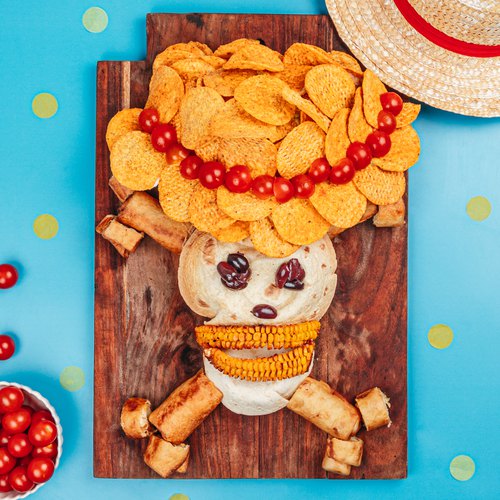 ---
Total time: 1 hour
Cook time: 1 hour
Ingredients for 4 people
8 tortillas
4 chicken breasts
2 cans of refried beans
Shredded cheddar
8 slices of cheddar
4 avocados
Chefclub tex-mex mix
2 cups of sour cream
9 oz of salsa
Tortillas
10 cherry tomatoes
4 black olives
Butter
Lime
Corn
Paprika
---
Step 1/5
Mash the avocados with Tex Mex seasoning and lime juice to create a guacamole. In a bowl create layers with the beans, guacamole, 1 cup of sour cream, salsa and top with slices of cheddar (this will be a hat). Create smaller layers to make the rim of the hat. Freeze to set. Unmold, cover with tortilla chips and create a ribbon with cherry tomatoes.
Step 2/5
Dry 4 tortillas in the oven. Cook the chicken for about 30 minutes in the oven in water. Crumble the chicken and add the remaining sour cream and the grated cheddar. Mix well and fill 4 tortillas. Roll up tightly and secure with toothpicks. Fry in hot oil until golden brown.
Step 3/5
Cut the corn into 4. Brush with softened butter and sprinkle with paprika. Bake for 30 minutes at 350°F.
Step 4/5
In the oven-dried tortilla cups add the beans and the rest of the chicken. Close and place on a dish. Add the fried chimichangas to make the bones.
Step 5/5
Place the hat dip on the dish. Create eyes and nose with the olives. Use the corn to make the teeth. Serve and enjoy!