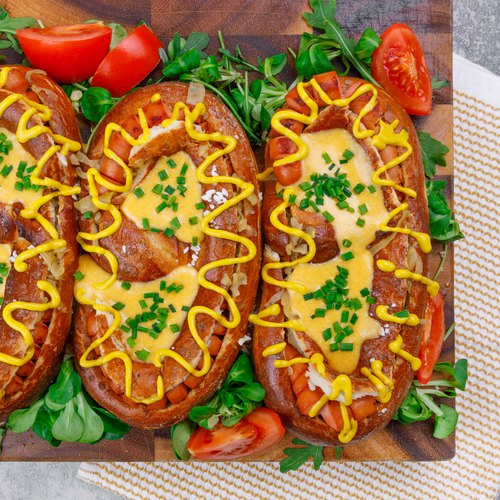 Cheesy Pretzel Appetizer
Cheesy Pretzel Appetizer! Say cheese & enjoy this delicious treat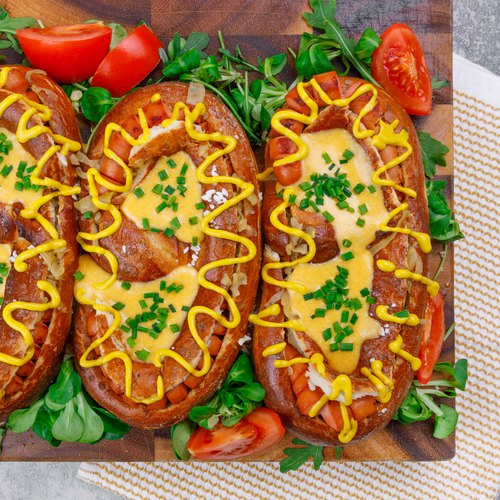 ---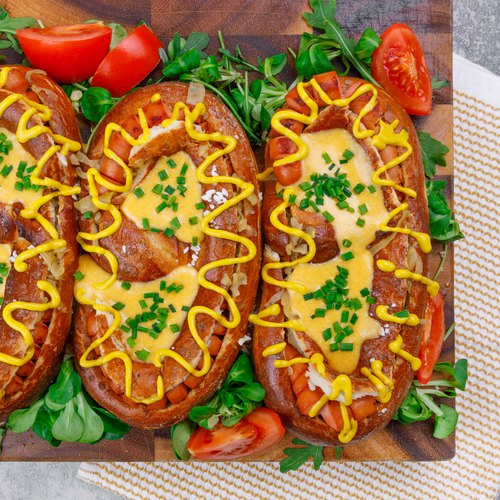 ---
Total time: 20 minutes
Prep time: 10 minutes, Cook time: 10 minutes
Ingredients for 4 people
Pretzels
Chives
Cheddar
Hot dogs
Mustard
Caramelized onions
Cheese & beer sauce
---
Tools
Skewers
---
Step 1/3
Spread shredded cheddar cheese onto the grill and place the pretzels on top, allowing the cheese to fully melt.
Step 2/3
Take the hot dogs and skewer them before cutting slices into them without going all the way through. Proceed to cook them on the grill until they're ready.
Step 3/3
Cut slices in the pretzels, stuff with caramelized onions and the hot dogs. Top with cheddar and beer sauce. Sprinkle with chives, drizzle with mustard and enjoy!