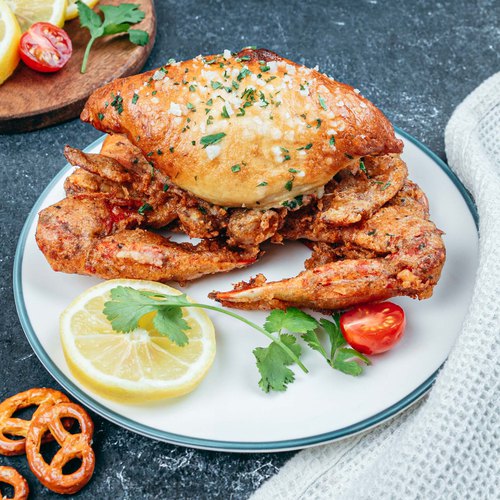 Clawsome Crab Pretzels
Clawsome Crab Pretzels! Time to check out this crabtivating dish 😉🦀🥨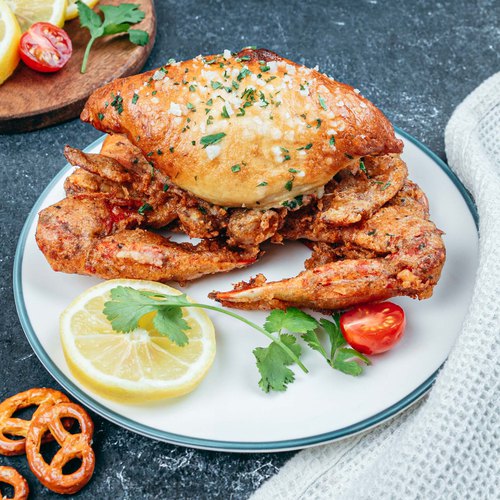 ---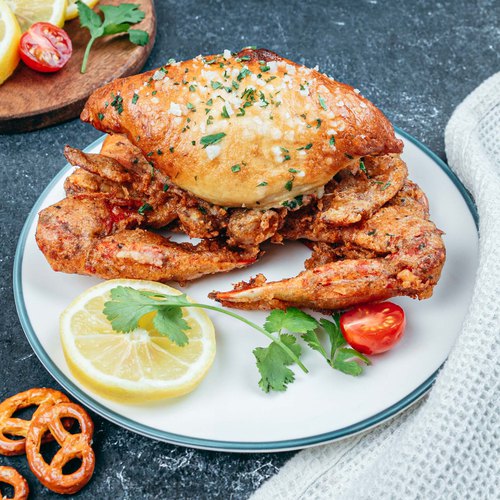 ---
Total time: 20 minutes
Cook time: 20 minutes
Ingredients for 6 people
Crabs
Lemons
Garlic powder
Old bay seasoning
Beer
Flour
Salt & pepper
Egg
Soft pretzel dough
Cream cheese
Crab meat
Chives
Cheddar
Baking soda
Mayonnaise
---
Step 1/4
Add the crabs to boiling water with lemons, garlic powder and old bay seasoning. Take out of water and remove the shell from the rest of the body.
Step 2/4
In a bowl mix beer, flour, eggs, old bay seasoning, salt and pepper to make a batter. Dip the crab bodies in the batter and fry in hot oil until golden brown. Set aside.
Step 3/4
Roll out the pretzel dough on a work surface. Cut out the outline of the crab shell in the dough. In a bowl mix cream cheese, chives, mayo, garlic, lemon juice, cheddar, salt and pepper. Add the pretzel dough to the inside of the shell and stuff with filling. Wrap dough around filling. Place in water with baking soda for a few seconds then bake for 15 minutes at 205°F.
Step 4/4
Remove pretzel from shell and place on top of fried crab body. Sprinkle with parsley and enjoy!