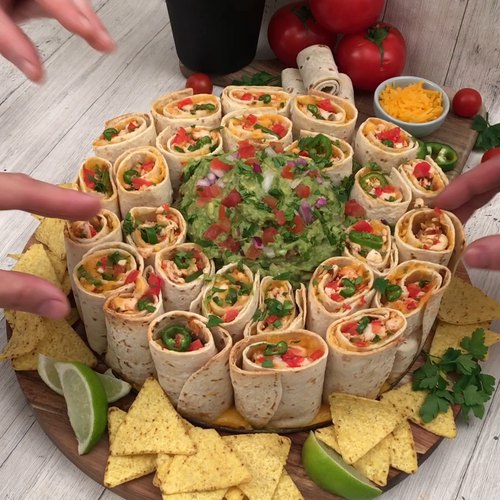 Fajita Party!
No the guacamole isn't extra 🌯🥑😍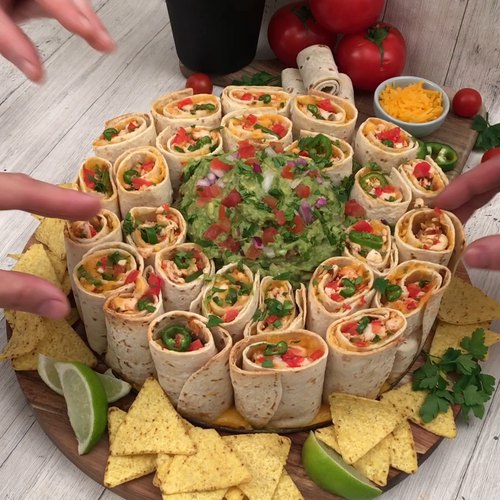 ---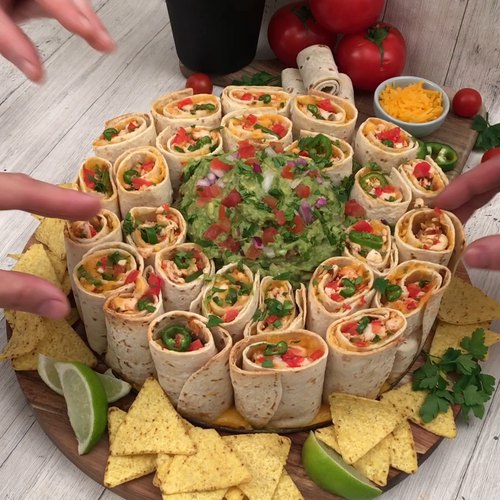 ---
Ingredients for 6 people
6 chicken breasts
5 tomatoes
3 jalapeños
15 tortillas
3 1/2 cups of shredded cheddar
guacamole
fajita spice mix
parsley
lime
---
Step 1/4
Cook the chicken breasts, then cut them into small pieces. Mix with diced tomatoes, sliced jalapeños and the spice mix.
Step 2/4
Sprinkle cheddar over the tortillas, then put 2 spoonfuls of the chicken mixture on each. Roll the tortillas up and cut them in 3 pieces.
Step 3/4
Place the rest of the cheddar at the bottom of a springform pan, and arrange the wraps vertically in 2 circles against the wall of the pan. Bake 10 minutes at 350 °F.
Step 4/4
Remove from the pan, put guacamole in the center of the fajitas, sprinkle chopped parsley, add a squeeze of lemon juice, then enjoy by dipping in the guacamole.