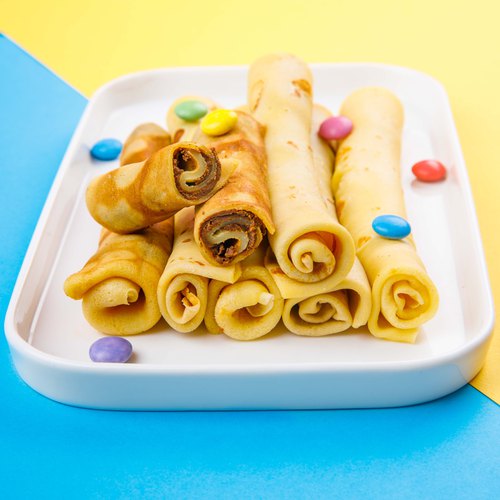 Are you 18 years old or older?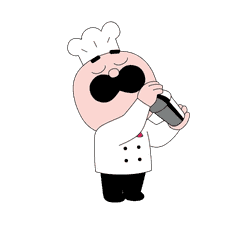 You must have the right to consume alcohol in your country of residence to continue on this site.
Please drink responsibly
Crêpe roll-ups
Roll up, roll up for this homemade hazelnut chocolate spread!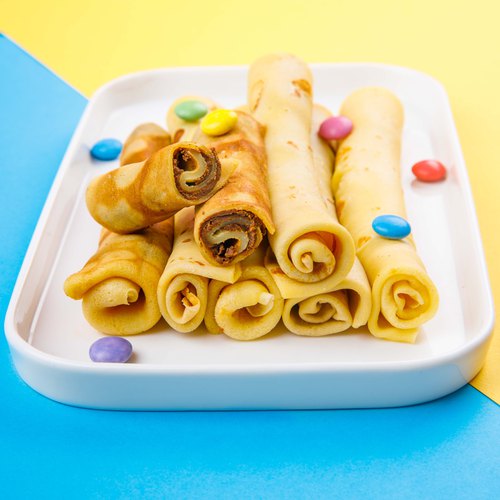 ---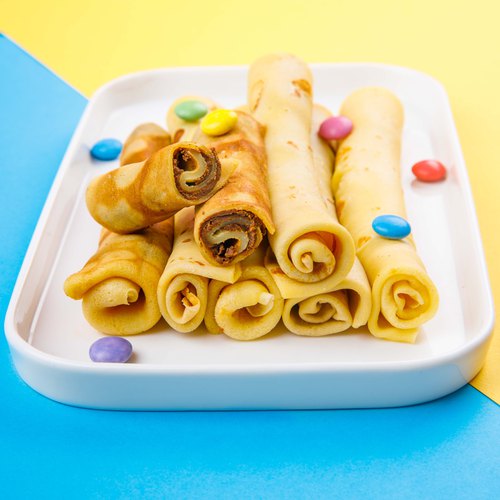 ---
Total time: 42 minutes
Prep time: 35 minutes, Cook time: 7 minutes
Ingredients for 4 people
100 grammes of hazelnuts
100 grammes of sugar
150 grammes of flour
2 eggs
30 cl of milk
40 grammes of butter
180 grammes of milk chocolate
salt
---
Kitchenware
Baking paper
---
Step 1/3
Spread out 1 chef of hazelnuts on a baking sheet and put them in the oven for 5 minutes at 200°C. Pour 1 hen and 1 chick of water, and 1 mouse of sugar, into a saucepan, and add the hazelnuts. Mix until the hazelnuts are well coated in caramel, then spread them out onto a baking sheet lined with baking paper to cool. In a mixing bowl, make a crêpe batter with 1 chef of flour, 3 hens of sugar, a pinch of salt and the 2 eggs. Mix together, then slowly incorporate 1 chef and 1 mouse of milk. Mix well to prevent any lumps, then add 3 hens of melted butter and leave the mixture to chill in the fridge.
Step 2/3
Once the hazelnuts have hardened, break them into pieces and blend them into a fine powder. Melt 1 chef of milk chocolate for 3x30 seconds in the microwave, add it into the blender, and blend once more to combine with the hazelnut powder. Pour the chocolate spread into a glass jar to cool and store.
Step 3/3
Make 8 crêpes and spread 3 hens of chocolate spread on each. For each crêpe, fold 2 opposing sides in by a few centimetres, then roll it up (as you would a fajita) and enjoy. Tip: Got a soft spot for white chocolate? Tweak the recipe to create a snow-white chocolate spread by replacing the milk chocolate! The Chefclub way: A homemade hazelnut chocolate spread for the perfect pancake party!