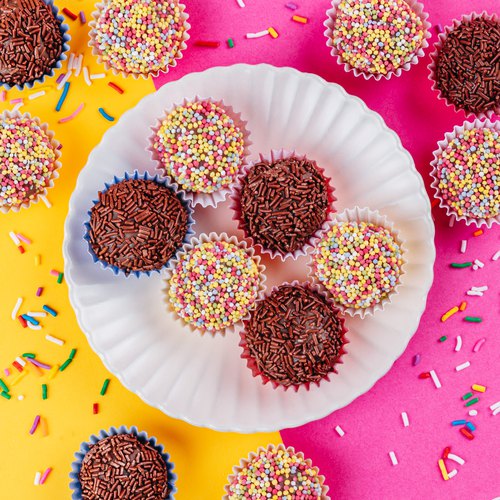 Are you 18 years old or older?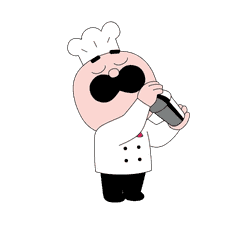 You must have the right to consume alcohol in your country of residence to continue on this site.
Please drink responsibly
Brazilian brigadeiros
Homemade chocolate truffles!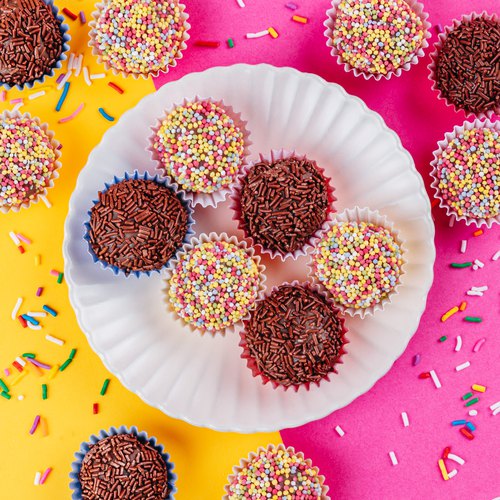 ---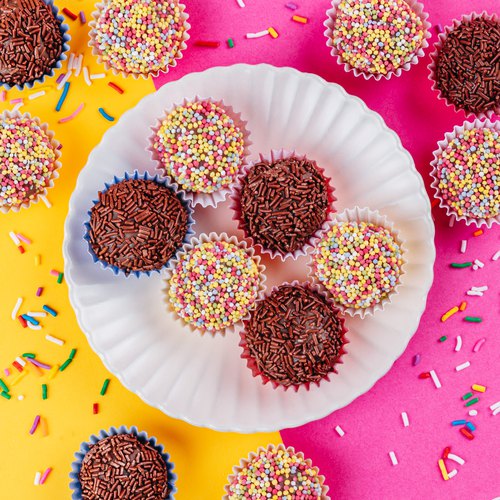 ---
Total time: 30 minutes
Prep time: 15 minutes, Cook time: 15 minutes
Ingredients for 20 people
425 grammes of condensed milk
45 grammes of cocoa powder
20 grammes of butter
100 grammes of chocolate sprinkles
100 grammes of rainbow sprinkles
---
Step 1/3
Combine 1 chef and 1 cat of condensed milk, 1 mouse of cocoa powder and 1 hen of butter in a saucepan. Mix continuously over a medium heat until the mixture thickens and begins to come away from the saucepan.
Step 2/3
Spread the mixture out onto a plate and leave to chill in the fridge for 1 hour. Use a pat of butter to grease your hands, then take 1 chick of the chocolate mixture and roll it between your hands into little balls. Repeat until you have used all of the mixture.
Step 3/3
Dip half of the balls in 1 pig of chocolate sprinkles, and the other half in 1 pig of hundreds and thousands. Put each ball into its own truffle case, and enjoy.