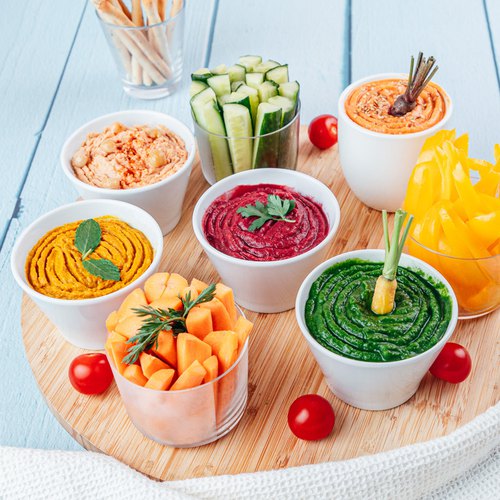 Are you 18 years old or older?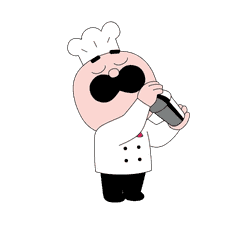 You must have the right to consume alcohol in your country of residence to continue on this site.
Please drink responsibly
Rainbow Hummus
A colorful recipe to share with your friends!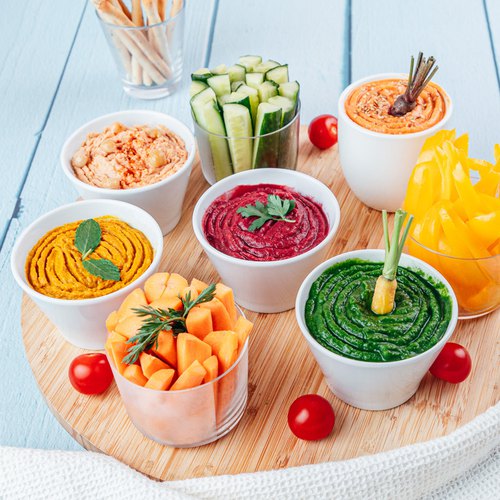 ---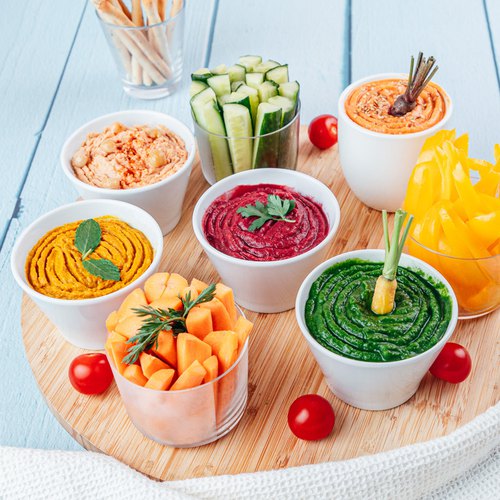 ---
Total time: 15 minutes
Prep time: 15 minutes
Ingredients for 6 people
2 kg of chickpeas
5 fat free yoghurt
salt & pepper
3 beetroot
500 grammes of spinach
30 grammes of turmeric
100 grammes of sun-dried tomatoes
100 grammes of grilled red peppers
carrots
cucumber
---
Kitchenware
Blender
---
Step 1/3
Mix 1/5 of the chickpeas with 1 yogurt, salt, pepper and the cooked beets. Mix another fifth with 1 yogurt and spinach.
Step 2/3
Mix the third fifth with 1 yogurt and the turmeric. Mix another fifth with yogurt and sun-dried tomatoes. Finally mix the rest of the chickpeas with the last yogurt and the grilled peppers.
Step 3/3
Divide the different hummus in a dish and enjoy by dipping carrot and cucumber sticks in it.