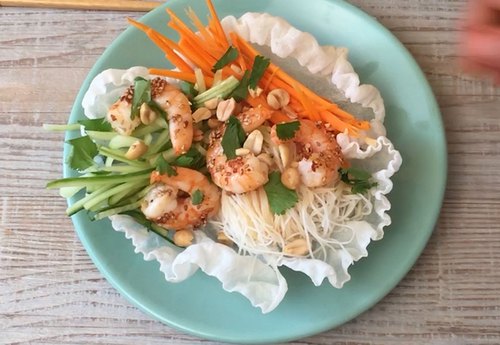 Are you 18 years old or older?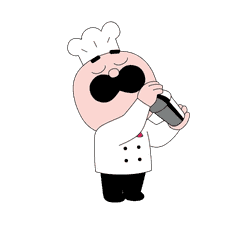 You must have the right to consume alcohol in your country of residence to continue on this site.
Please drink responsibly
The magic salad
You can even eat the bowl you serve it in!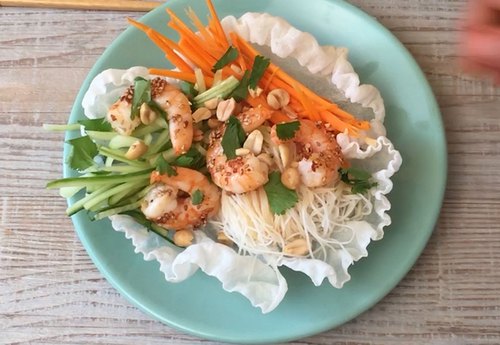 ---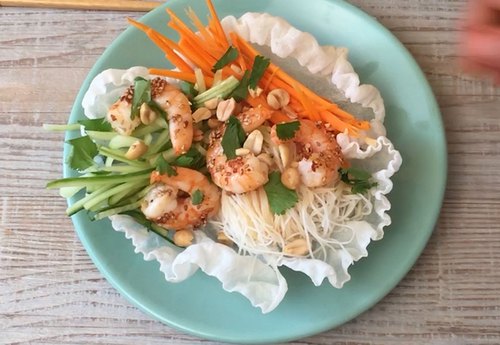 ---
Ingredients for 2 people
2 sheets of rice paper
16 prawns
200 g of rice noodles
1 carrot
1/2 cucumber
1/2 lime
2 tbsp of soy sauce
sesame seeds
peanuts
fresh coriander
200 ml of vegetble oil
salt and pepper
---
Step 1/4
Heat the vegetable oil in the saucepan, and fry the rice paper sheets one at a time to allow them to puff up.
Step 2/4
Fry the prawns and sesame seeds in a frying pan in a little vegetable oil. Meanwhile leave the rice noodles to soak in boiling water and cut the carrot and cucumber into thin batons.
Step 3/4
Prepare the dressing by mixing the lime juice with the soy sauce and 1 tablespoon of vegetable oil.
Step 4/4
Prepare the salad in the fried rice paper with the noodles, carrots, cucumber, and prawns and cover in the dressing. Add some fresh coriander leaves, peanuts, salt and pepper, and enjoy