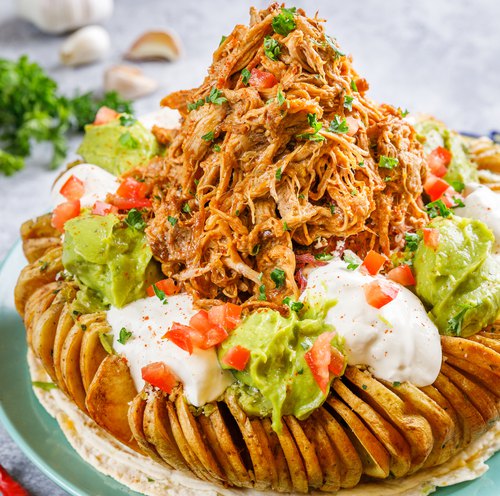 Are you 18 years old or older?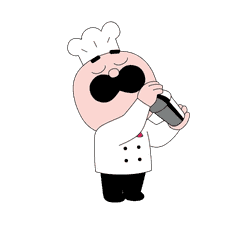 You must have the right to consume alcohol in your country of residence to continue on this site.
Please drink responsibly
The Pulled Pork Mountain
Only the hungriest make it to the top! 🙂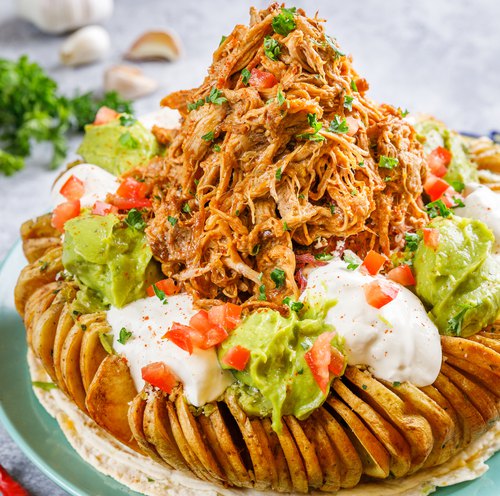 ---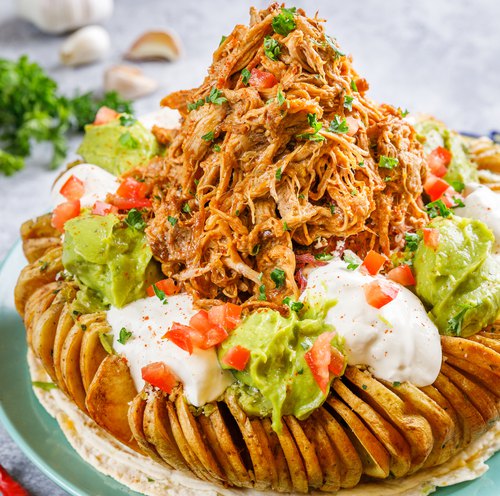 ---
Total time: 7 hours 15 minutes
Prep time: 15 minutes, Cook time: 6 hours , Rest time: 1 hour
Ingredients for 5 people
1 pork shoulder
2 l of orange juice
1 orange
0.4 l of bbq sauce
1 star anise
Salt & pepper
750 ml of chipotle sauce
5 potatoes
1 tortilla
Olive oil
Frying oil
Coarse salt
Scallions
1 tomato
Parsley
100 grammes of guacamole
85 grammes of sour cream
---
Kitchenware
Tongs
Spider
---
Step 1/3
Place a pork shoulder in a large pot with orange juice, barbecue sauce, one large orange sliced in half, star anise, garlic cloves, salt, pepper, and chipotle sauce. Cook on low heat for 6 hours.
Step 2/3
Meanwhile, thinly slice the potatoes, place a spring form pan on top of a flour tortilla, and line the pan with the sliced potatoes creating a ring (see video). Drizzle with olive oil, then place in the freezer for 1 hour or overnight. Next deep fry in hot oil until cooked, approximately 15-20 minutes.
Step 3/3
When the pork is done, carefully remove the bone and shred. Return the shredded meat to the juices, then pile the meat in the center of the potato ring. Garnish with coarse salt, parsley, scoops of sour cream and guacamole, scallions, and diced tomatoes. Enjoy!