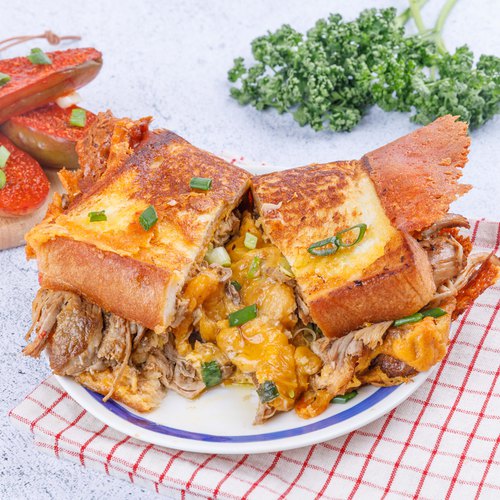 Are you 18 years old or older?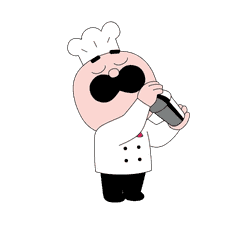 You must have the right to consume alcohol in your country of residence to continue on this site.
Please drink responsibly
Flamin' Hot Birria Grilled Cheese
Flamin' Hot Birria Grilled Cheese! The spicy pork shoulder you deserve 😏🥪🥒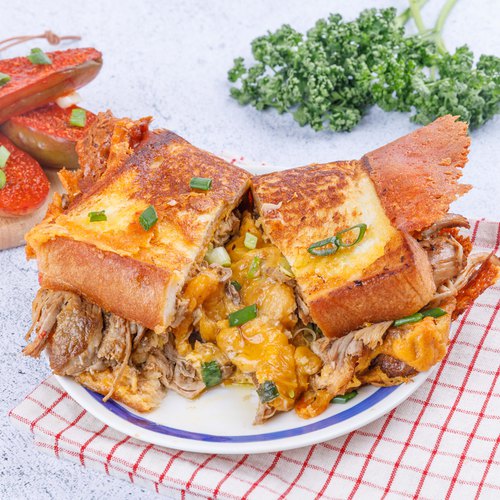 ---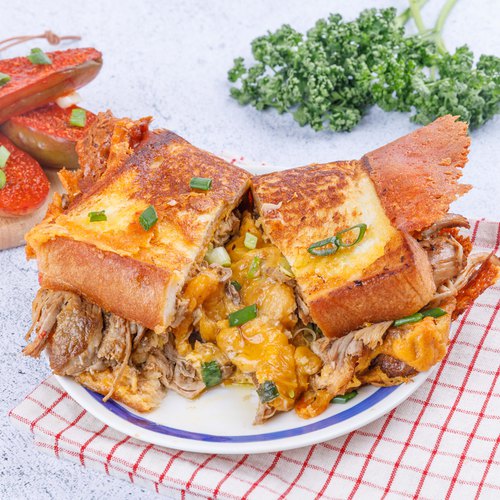 ---
Total time: 6 hours 20 minutes
Prep time: 20 minutes, Cook time: 3 hours , Rest time: 3 hours
Ingredients for 2 people
1 pork shoulder
Salt & pepper
1 tbsp of cumin
4 slices of texas toast
16 oz of cheddar
1 tbsp of spring onion
Dill pickles
1 bag of flamin' hot cheetos
60 grammes of butter
2 ancho chili peppers
6 guajillo chili peppers
1 chipotle chili pepper
8 cloves of garlic
2 tomatoes
2 bouillon cubes
59 ml of apple cider vinegar
8 peppercorns
2 bay leaves
2 tsp of oregano
---
Kitchenware
Blender
---
Step 1/5
Cut open the dried chiles and remove the seeds. Fry the dried chili peppers with a small amount of oil for 2-3 minutes. Boil them in water for about 10 minutes. In the same frying pan where you fried the chili peppers add 1 teaspoon of oil and cook the onions and tomatoes until they browned. Add the garlic, the remaining spices and bouillon cubes. Cook for about 5 more minutes. Add the chili peppers with their water and the cooked ingredients to a blender. Blend until smooth.
Step 2/5
Season the pork shoulder with salt, pepper and cumin. Place the pork shoulder in a pot and pour the sauce on top adding 2 cups of water and the apple cider vinegar. Cook on medium heat for 3 hours. Remove the pork shoulder and shred it.
Step 3/5
On a hot and buttered plancha place 4 slices of bread. Pour the Birria sauce over the bread to coat. Add shredded cheddar cheese on top. Once the cheese has melted flip the bread slices. Flip once more and add the cooked shredded pork shoulder on 2 of the slices. Take the other 2 slices and place on top to make 2 sandwiches. Set aside.
Step 4/5
Take some pickles and place them in a jar. Reserve the juice. Take a bag of flamin' hot cheetos and pour the pickle juice inside. Give it a shake. Pour the flamin' hot cheetos and pickle juice over the pickles. Place the jar in the fridge to marinate for 3 hours.
Step 5/5
Drain the pickles and serve with the sandwiches. Sprinkle with tajin. Enjoy!