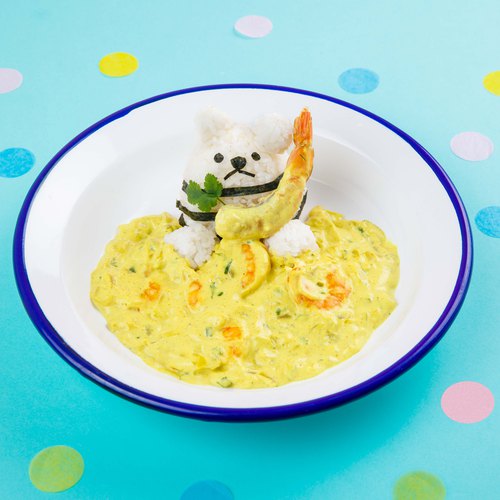 Shrimply Irrisistable Polar Bears
Shrimply Irrisistable Polar Bears! This recipe is unbearably cute 🥰🦐🐻‍❄️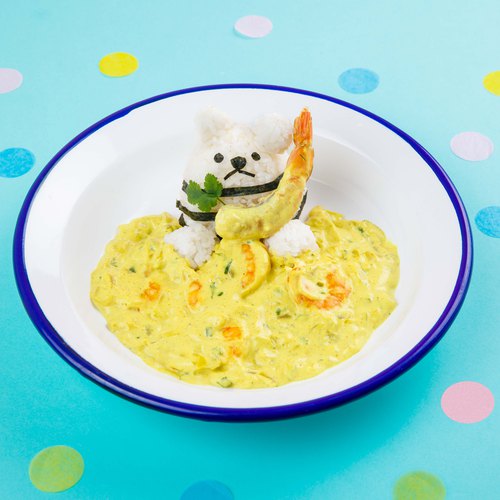 ---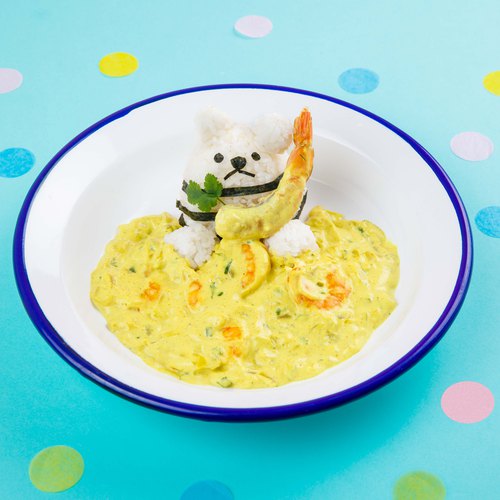 ---
Total time: 1 hour 35 minutes
Prep time: 1 hour , Cook time: 35 minutes
Ingredients for 3 people
1/2 cup of rice
1 sheet of nori
20 shrimps
2 tbsp of olive oil
1 onion
1 cup of coconut milk
3 oz of sour cream
10 leaves of coriander
1 tbsp of curry
Salt & pepper
---
Tools
Scissors
Skewers
---
Step 1/3
Cook 1 pig and 2 hens of rice in a pot of boiling water for 15 minutes, drain and allow to cool. Fill a bowl with water and a small container with salt. Cut strips in the Nori seaweed sheet, dip your hands in water and rub them with salt to prevent the rice from sticking to your hands. Take a handful of rice, form a triangle with your hands then place it on a plate and stick 3 strips of nori seaweed on the triangle of rice. Dip the hands again in the water and rub them with the salt, take a smaller quantity of rice and form 4 balls before placing them to create the legs and the ears of the bear. Cut circles in the sheets of nori, stick them on the triangle of rice to make the eyes and the muzzle, then add the strips below the nose to make the mouth. Repeat the process to obtain 4 bears.
Step 2/3
Add the shrimps on 4 skewers, cook them with 1 hen of olive oil in a hot pan, turn them halfway through cooking and set them aside. Peel, cut and cook the onion with 1 hen of olive oil in a saucepan then stir until it becomes transparent. Add 1 hen of curry, season with salt and pepper, then pour 1 chef of coconut milk, 1 cat of sour cream and the shrimp. Place the coriander leaves in a glass, cut it with scissors and add it to the preparation.
Step 3/3
Pour the preparation around the bears and place a shrimp in the crook of their arms. Serve and enjoy!