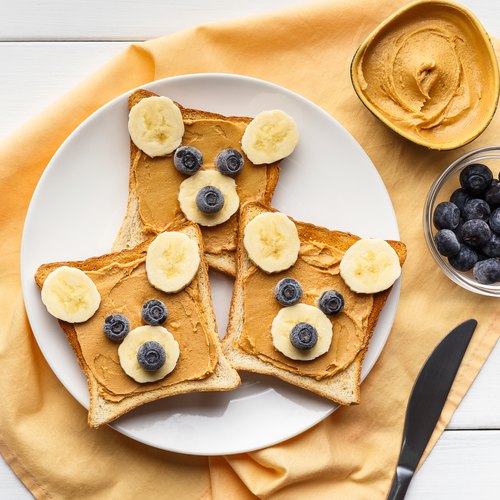 Homemade Peanut Butter
A healthier version of a classic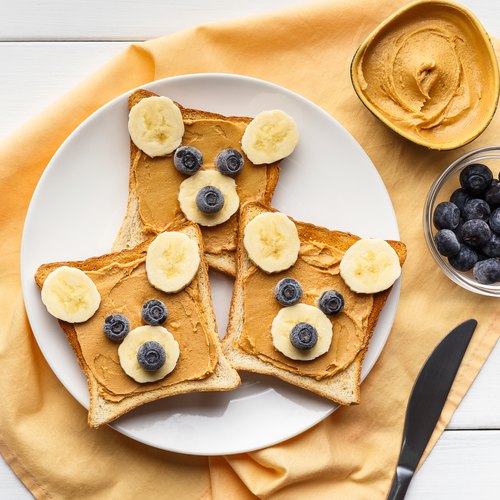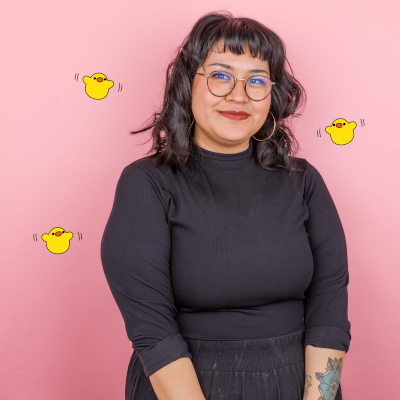 "Did you know that roughly 700 million pounds of peanut butter are consumed in the US each year? With all its plant-based protein power and healthy fats, it is beloved by children and adults alike. Here we have a homemade peanut butter recipe with just three ingredients!"
Total time: 50 minutes
Prep time: 10 minutes, Cook time: 25 minutes, Rest time: 15 minutes
Ingredients for 14 people
3 cups of raw peanuts
1 tsp of sea salt
2 tbsp of honey
---
Tools
Food processor
---
Step 1/3
Spread the peanuts on a lined baking sheet. Roast the peanuts in a pre-heated oven at 350 F until fragrant (about 20-25 minutes and stirring halfway). Once done, allow them to cool completely.
Step 2/3
Place your peanuts in a food processor and pulse it a few times just to break down the peanuts coarsely (if you want crunchy peanut butter, reserve about 1/4 cup of the semi-crushed peanuts and add them back in at the end). Scrape down the sides and continue to process for another 8-10 min and scraping down the sides as needed.
Step 3/3
Add honey to your desired taste. Transfer the peanut butter to an airtight container and store for 2-3 weeks. Enjoy!
Chefclub's Tips & Hacks
You can use whichever sweetener you like. We suggest honey because it gives peanut butter a sweet and earthy flavor while also helping to emulsify.