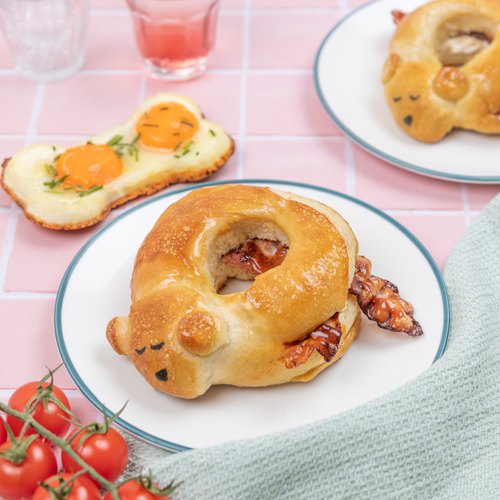 Doggy Breakfast Bagel
Doggy Breakfast Bagel! A fun recipe to make with the kids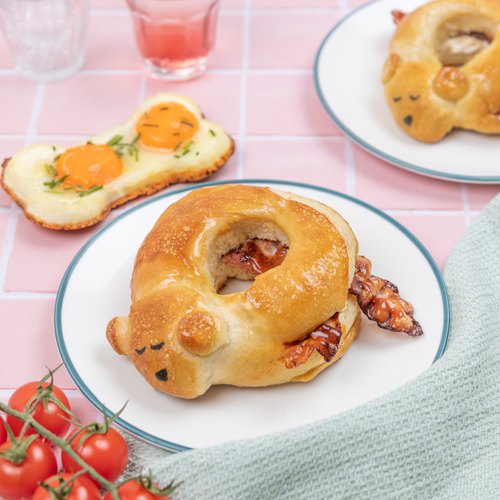 ---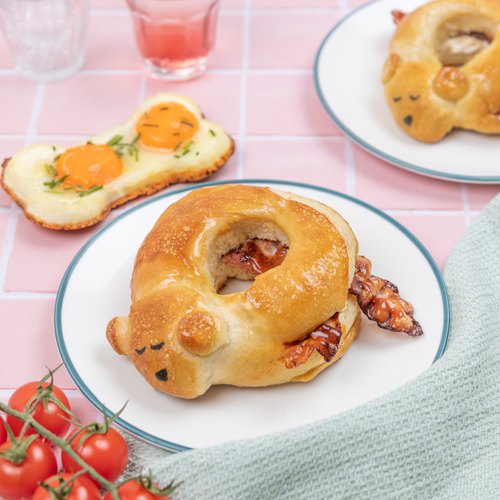 ---
Total time: 8 hours 40 minutes
Prep time: 20 minutes, Cook time: 20 minutes, Rest time: 8 hours
Ingredients for 6 people
2 1/4 cups of flour
1 tsp of salt
1 tsp of yeast
2 tbsp of sugar
1/2 cup of water
3 tbsp of honey
2 oz of cheddar
3 egg
8 oz of cream cheese
1 tbsp of chives
6 slices of bacon
1/2 cup of baking soda
---
Tools
Bone cookie cutter
---
Step 1/3
Bloom the yeast in warm water, mix with the flour, sugar and salt. Knead until smooth and divide into 6 equal pieces. Sculpt into the dog-bagel shape and refrigerate for 8 hours. Boil in hot water with honey and baking soda for a few minutes. Bake for 20-22 minutes at 350°F.
Step 2/3
Place the bone cookie cutter on a hot skillet, sprinkle shredded cheddar inside and an egg. Cooky fully, sprinkle with chives and set aside.
Step 3/3
Garnish the bagels with cream cheese and cooked bacon. Serve with the bone-shaped eggs and enjoy!