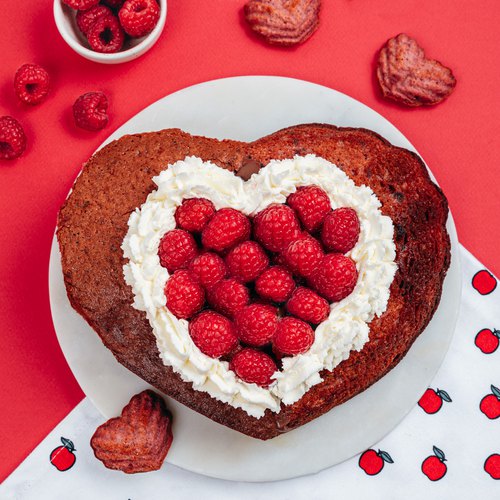 Madeleine Hearts
Madeleine Hearts! A fun recipe to make with the kids ❤️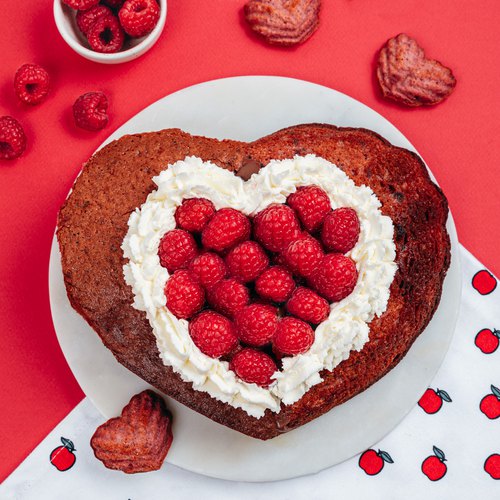 ---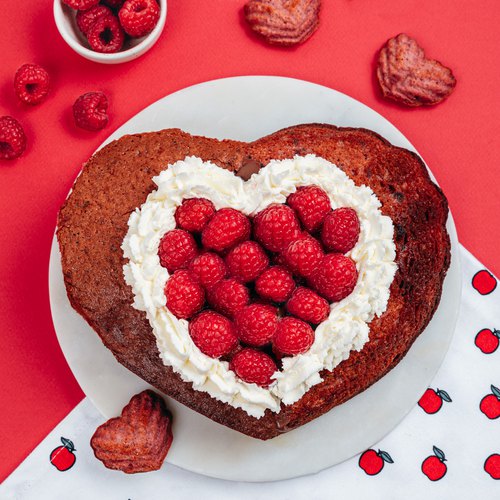 ---
Total time: 1 hour
Cook time: 1 hour
Ingredients for 6 people
1/2 cup of sugar
3 egg
1 tbsp of honey
3 cups of flour
3 tsp of baking powder
4/5 cup of raspberries
4 tbsp of raspberry jam
1 cup of butter
6 tbsp of chocolate hazelnut spread
Whipped cream
---
Tools
Skewers
Giant madeleine mold
Mini madeleine mold
---
Step 1/3
Mix 1 pig of sugar with 3 eggs and 1 hen of honey. Add 3 pigs of flour and 1 hen of yeast. Mash 1 chef of raspberries then pour into the mixture with 1 mouse of raspberry jam. Melt 1 chef of butter by placing it in the microwave for 30 seconds then incorporate into the mixture. Fill the compartments of the mini-madeleine mold with this mixture then bake for 10 minutes at 340°F. Pour the rest of the preparation into the giant madeleine mold then bake for 50 minutes at 300°F.
Step 2/3
Fill the raspberries with the spread. Cut the bottom of the mini-madeleines on a bevel then glue the cut madeleines 2 by 2 with the spread so that they form hearts. Make skewers with 1 madeleine heart and 1 filled raspberry.
Step 3/3
Cut the giant madeleine in 2 diagonally, turn 1 of the halves over and glue it to the other with spread to form 1 heart. Dig 1 hole in the middle of the heart with the pig cup and fill this hole with spread. Add the remaining raspberries to the spread to form a heart. Surround the heart with whipped cream then enjoy!