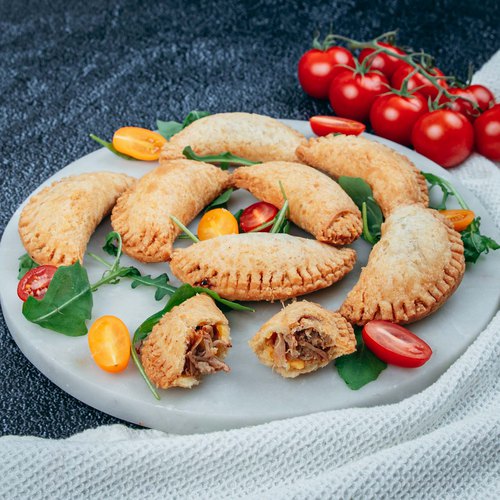 BBQ Pork Empanadas
BBQ Pork Empanadas! Get an extra crunch with Tostidos 😉🥟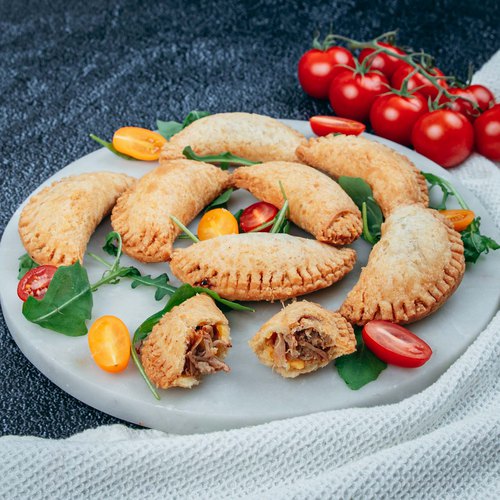 ---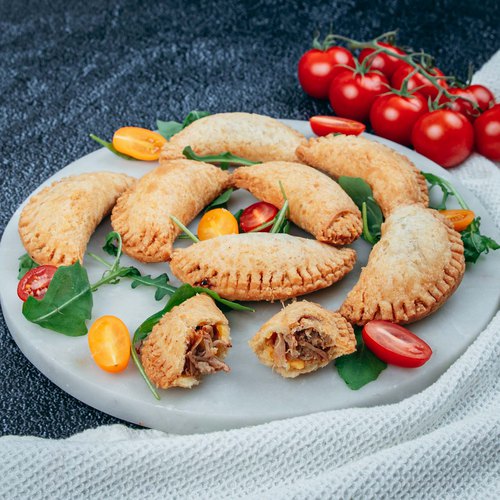 ---
Total time: 1 hour 35 minutes
Cook time: 1 hour 35 minutes
Ingredients for 8 people
Pork belly
Orange juice
Spices
Bbq sauce
Chips
Flour
Oil
Cheddar
---
Tools
Aluminum foil
Tortilla press
---
Step 1/3
Cut a cross hatch pattern on the pork belly and coat with BBQ sauce. Sprinkles with spices and place in baking dish. Fill the dish with orange juice and cover with foil. Bake for 1h30 minutes.
Step 2/3
Crush the chips, mix with water and flour. Add the dough to the tortilla press and make 8 tortillas.
Step 3/3
Shred the pork and add to each tortilla. Sprinkle with cheddar cheese and close with the a fork. Fry in hot oil until golden brown. Serve with BBQ sauce and enjoy!