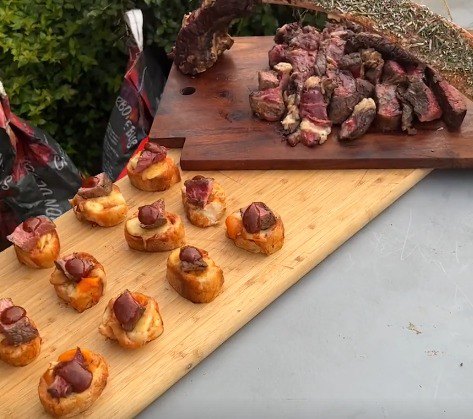 Grilled Stingray Steak
Grilled Stingray Steak! Served with cheesy garlic bread 😋🥩🧀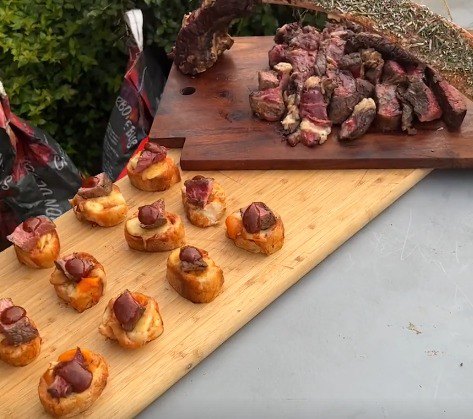 ---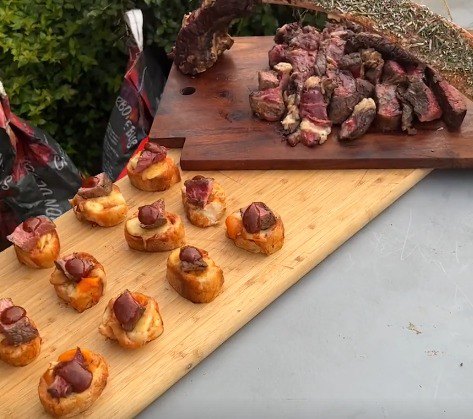 ---
Total time: 30 minutes
Cook time: 30 minutes
Ingredients for 4 people
1 steak
Cheddar
Apple jack daniels
Butter
Bbq sauce
Bread
Garlic
Salt & pepper
Bbq seasoning
---
Step 1/3
Dip the steak in melted butter. Quickly grill both sides. Remove from heat and season with BBQ beef rub and pepper. Dip in melted butter and cook on the grill until done. Cut and set aside.
Step 2/3
In a cupcake tin place cheese, whiskey, garlic and BBQ sauce. Place a piece of bread on each and coat with melted butter. Place on the grill until the cheese has melted. Remove from heat.
Step 3/3
Add a slice of steak on top of each cheesy bread. Serve and enjoy!