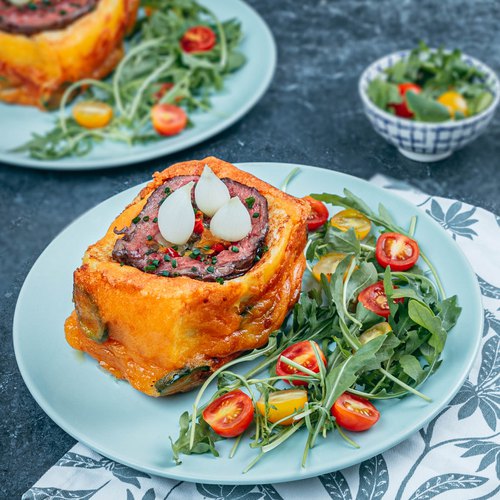 Philly Steak Cube
Philly Steak Cube! With melt-in-your mouth pearl onions 😁🧅🧀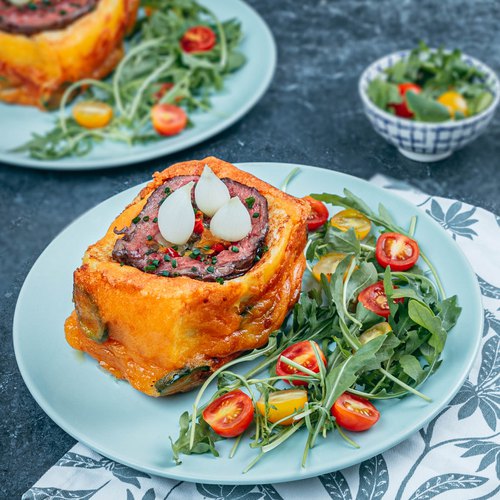 ---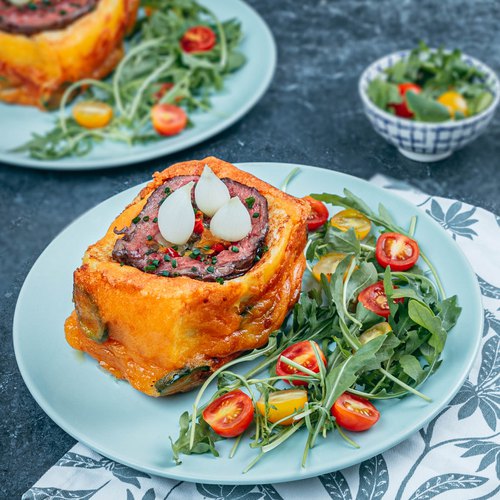 ---
Total time: 30 minutes
Cook time: 30 minutes
Ingredients for 3 people
Steak
Pearl onions
Bell peppers
Salt & pepper
Bread
Cheddar
Jalapeños
Chives
Salad
Cherry tomatoes
---
Tools
Kitchen twine
---
Step 1/4
Place the steak on a flat surface. Add bell peppers and pearl onions on top. Roll the meat into a log and secure with kitchen twine. Place on a grill and season with salt and pepper. Cook until done. Cut into slices and set aside.
Step 2/4
Create 3 cubes with the loaf of bread. Create a pocket in each one. Place the shredded cheddar and jalapeños on a hot grill. Coat the bread cube with the melted cheese.
Step 3/4
Place the pearl onions in a pan with some water and butter. Season with salt and pepper. Allow to cook. Remove the center and stuff with cheese. Cook once more for the cheese to melt.
Step 4/4
Place the salad and cherry tomatoes on a plate. Place the meat inside the sandwich cube. Serve with the pearl onions, sprinkle with chives and enjoy!