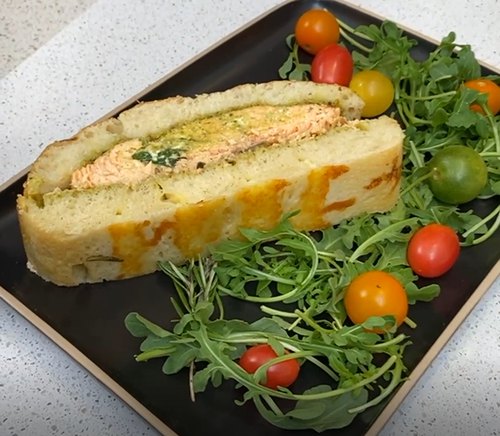 Salmon & Pesto Focaccia
Salmon & Pesto Focaccia! A warm and sunny recipe 😚☀️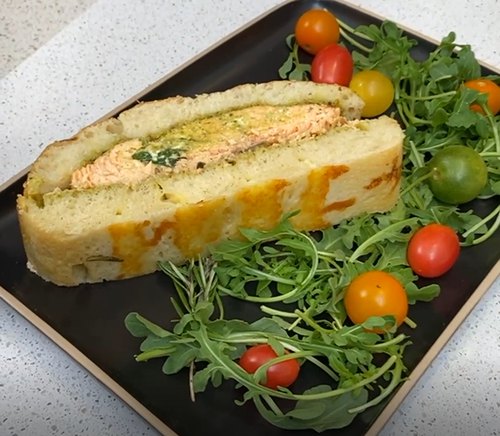 ---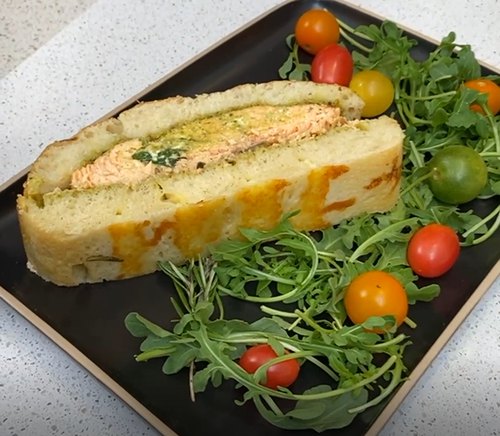 ---
Total time: 30 minutes
Cook time: 30 minutes
Ingredients for 4 people
Salmon
Pesto
Basil
Spinach
Parsley butter
Focaccia dough
Swiss cheese
Egg
Sesame seeds
Rosemary
---
Step 1/3
Cut the focaccia into long strips. Place in a baking dish and add grated Swiss cheese between each strip. Brush with egg wash, sprinkle with sesame seeds and rosemary. Bake 15 minutes at 430°F.
Step 2/3
Brush the salmon with parsley butter, add the spinach and bake until done.
Step 3/3
Cut the focaccia in half lengthwise. Spread the pesto on the bread and sandwich the salmon in between the focaccia slices. Sprinkle with basil, serve and enjoy!