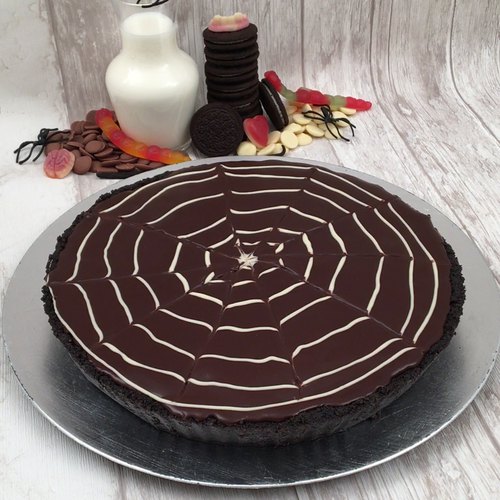 The Slime Pie
Trick or treat?!?!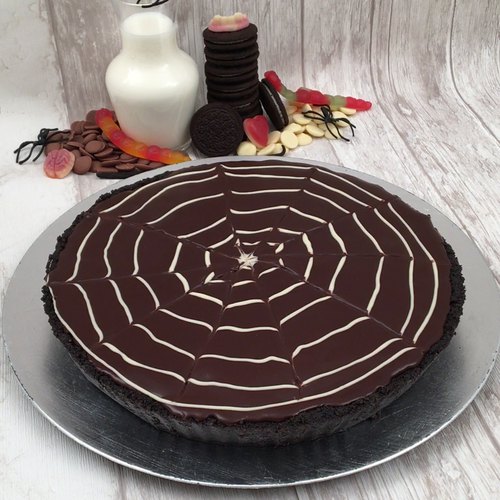 ---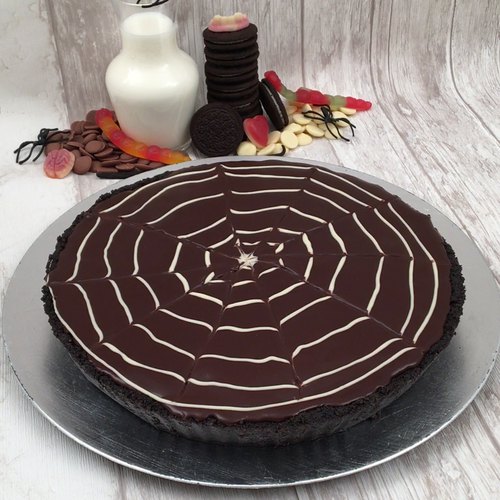 ---
Ingredients for 20 people
2 cups of oreo® cookies
5 tbsp of butter
1 tsp of vanilla extract
1 tsp of green food colouring
1 1/4 cups of custard
1/2 cup of double cream
1 1/4 dark chocolate
1/3 cup of white chocolate
halloween sweets
---
Step 1/4
Crush the Oreo® cookies into crumbs, then add in the melted butter and mix. Press the cookie mix into a pie dish along the base and sides. Place in the fridge to set for 5 minutes.
Step 2/4
Mix the custard with the green food colouring, then pour the mix into the cookie pie base and smooth flat. Push Halloween sweets into the custard to add a surprise find inside!
Step 3/4
Warm the cream until hot, then pour over the dark chocolate and mix well to make a smooth chocolate mix, and then pour this over the custard. Melt the white chocolate and add into a rolled piece of parchment paper so you can pipe it onto the tart. Make a spiral with the white chocolate, then use a toothpick to draw lines to make a spider web int the top.
Step 4/4
Leave the pie in the fridge to set for 15 minutes. Then serve in slices. Trick or treat?!?!