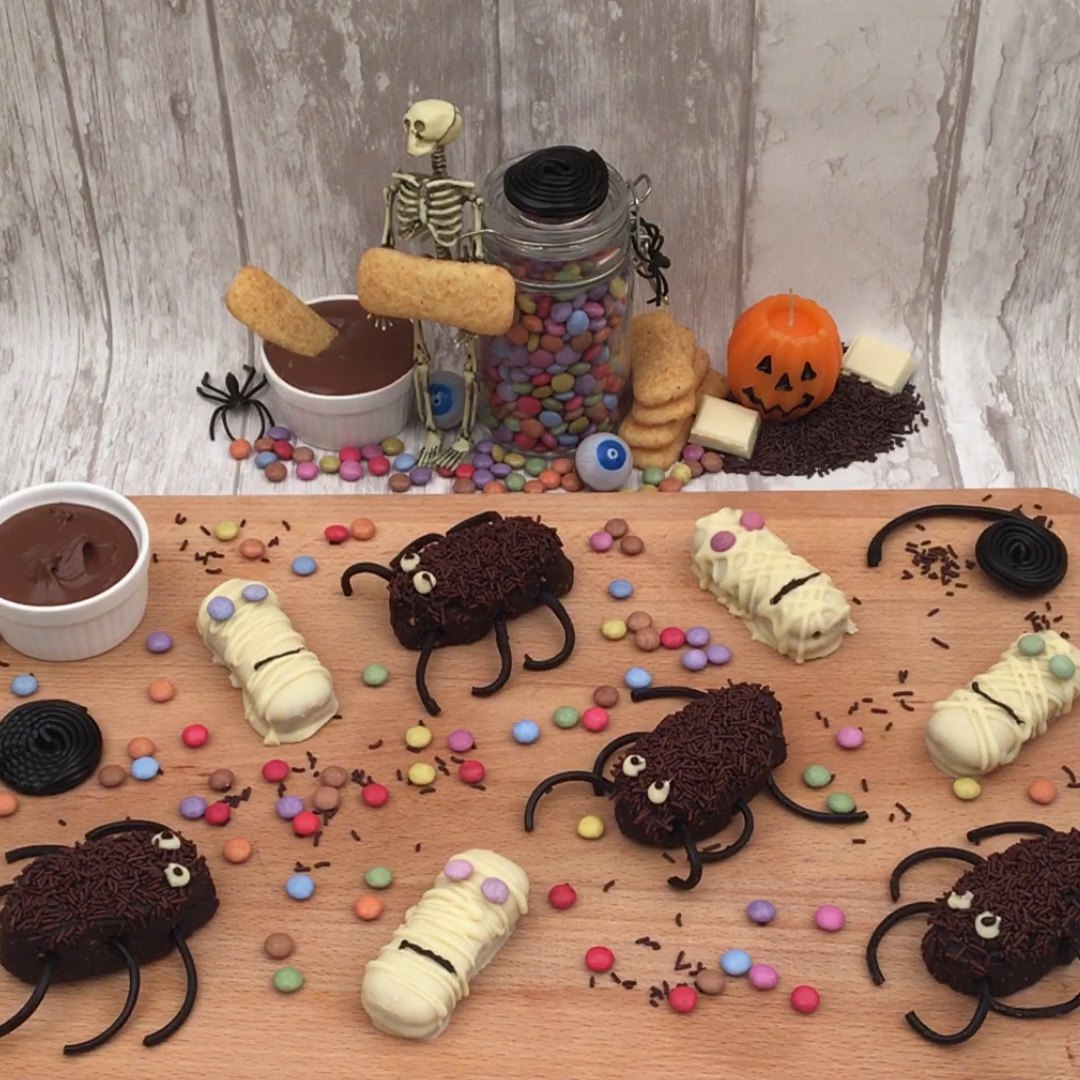 Spooky Halloween Biscuits
Great for a party!
Made by you!
Ingredients
1 packet of ladyfinger biscuits
1 1/2 cups of cocoa powder
2 cups of dark chocolate
2 liquorice wheels
1/2 cup of chocolate sprinkles
1/2 cup of Chocolate hazelnut spread® chocolate spread
1 1/2 cup of white chocolate
12 mini smarties®
1. Save 12 biscuits, and crush the remaining ones into crumbs.Mix with cocoa, melted dark chocolate and mix well.Form 6 ovals on parchment paper and place them in the freezer for 10 minutes.
2. Unroll the liquorice and cut the threads into 36 pieces of 2.5 cm and place them on the sides of the chocolate ovals to form legs. Cover the spider bodies with melted dark chocolate and sprinkle with chocolate sprinkles. Draw eyes with melted white chocolate and then a dot of dark chocolate.
3. Spread the chocolate hazelnut spread® on 6 remaining biscuits then cover with the 6 others. Dip them in the melted white chocolate and let them dry.
4. Then drizzle on lines of more melted white chocolate and then place mini Smarties ® to make the eyes, draw a dash of melted dark chocolate to make the mouth of the mummies. Enjoy the treats by dipping them in chocolate hazelnut spread®.
Similar recipes from Chefclub