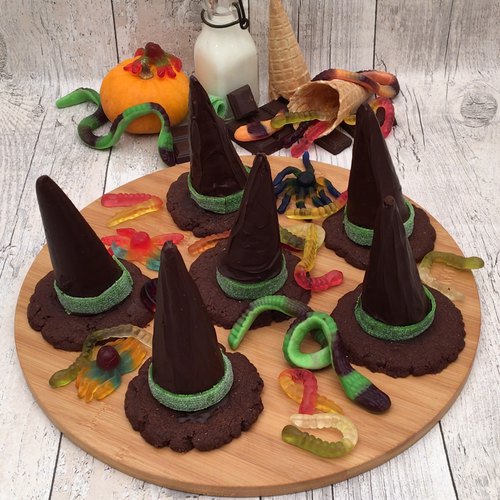 Witch's Hat Surprise
These will creep everyone out when they eat them!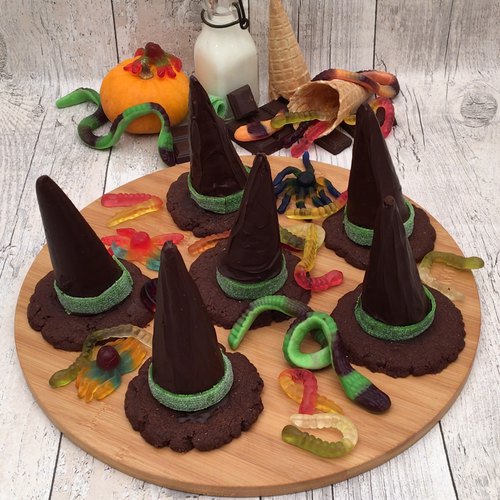 ---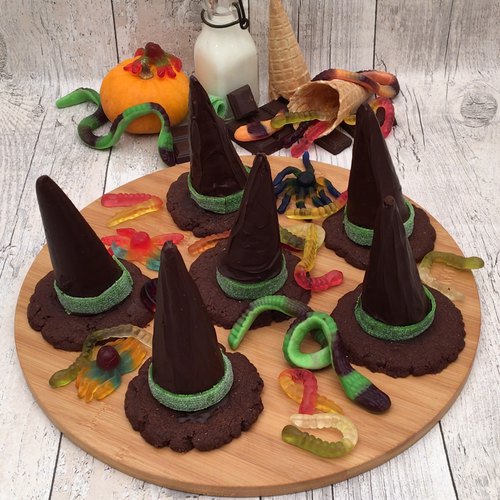 ---
Ingredients for 6 people
1/3 cup of butter
1/4 cup of sugar
1 cup of flour
1/4 cup of cocoa powder
1/3 cup of chocolate chips
6 ice cream cones
1 packet of spooky sweets!
2 1/2 cups of dark chocolate
6 belt sweets
---
Step 1/3
Mix the butter and sugar, then add the flour, cocoa powder and chocolate chips. Make 6 balls with the dough and place on a lined baking tray, then push flat. Bake for 12 minutes at 338°F in the oven.
Step 2/3
Fill the ice cream cones with the Halloween sweets, then dip the cone into a glass of melted dark chocolate, covering them completely. Place a cookie on top and turn the 'hat' back over, letting the chocolate glue the cone onto the biscuit.
Step 3/3
Cut strips of the belt sweets and place them around the cone as hat bands. Chill for 10 minutes in the fridge until the chocolate is set, then serve your spooky surprise!