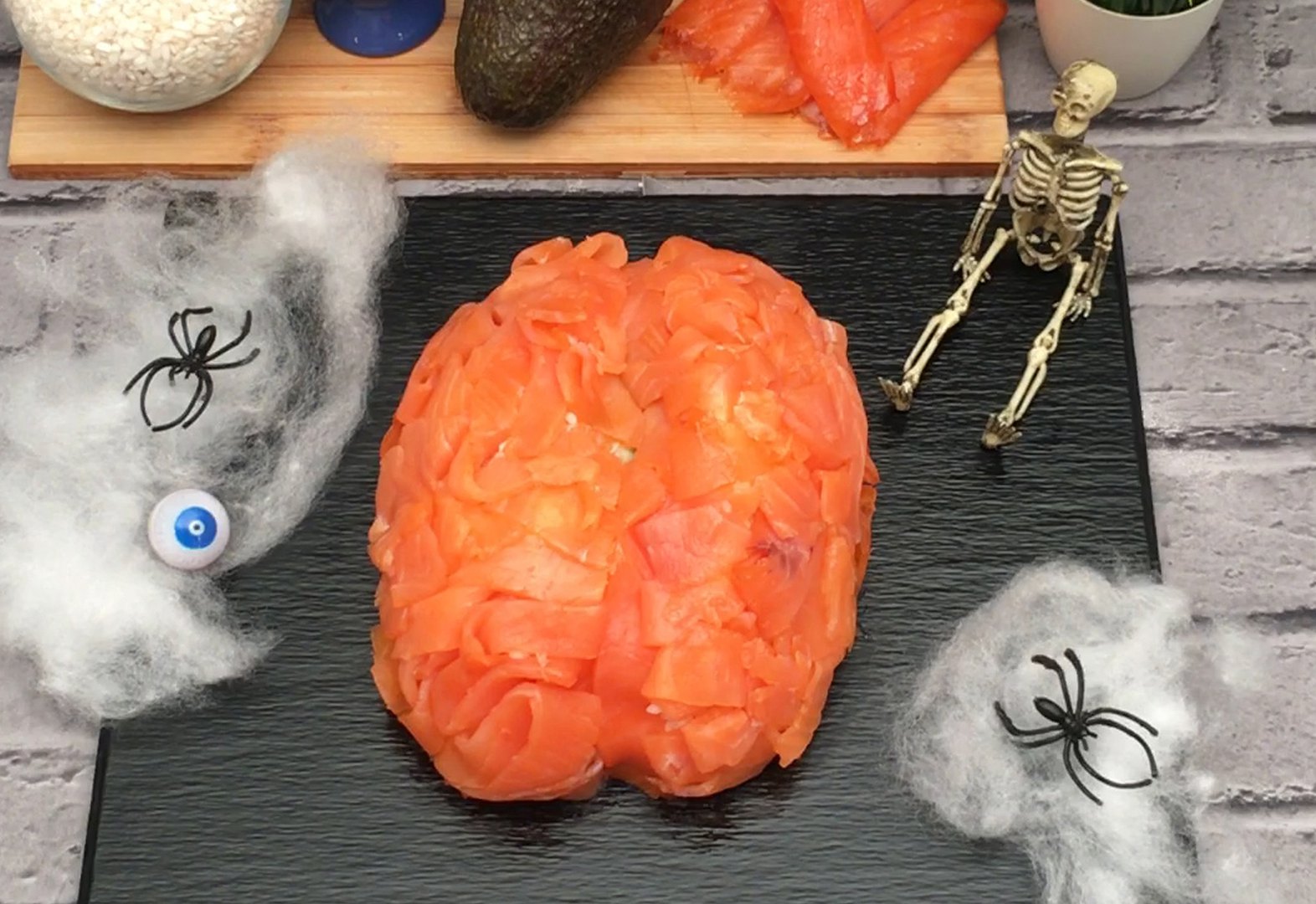 Halloween Sushi Brain
It's scarily delicious
Made by you!
Ingredients
1 avocado
1 egg
2/3 cup of cooked rice
1/4 lb smoked salmon
1. Cut the avocado in half and remove the stone and de-skin it. Place a sheet of plastic wrap over a ramekin and brush with oil, then add an egg and wrap up and poach in boiling water for 3 minutes. Replace the egg into the middle of the avocado and close the avocado back together.
2. Place the avocado on a board then cover with a layer of the cooked rice. Use your hands to make an indent into the middle of the rice.
3. Slice the smoked salmon into strips, then add them onto the rice till covered. Use a piece of plastic wrap over the top to flatten the salon down. Serve your sushi brain!
Similar recipes from Chefclub