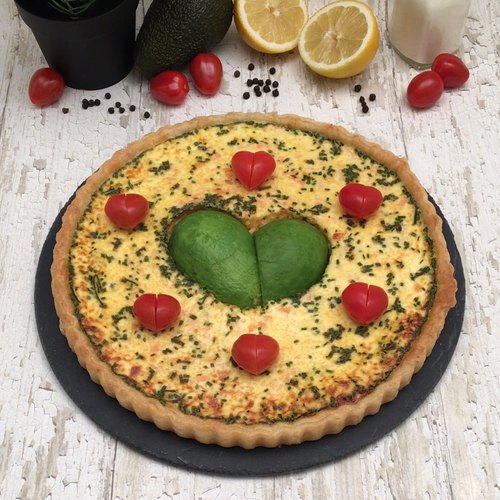 Avo-Love Quiche
That green love you can get behind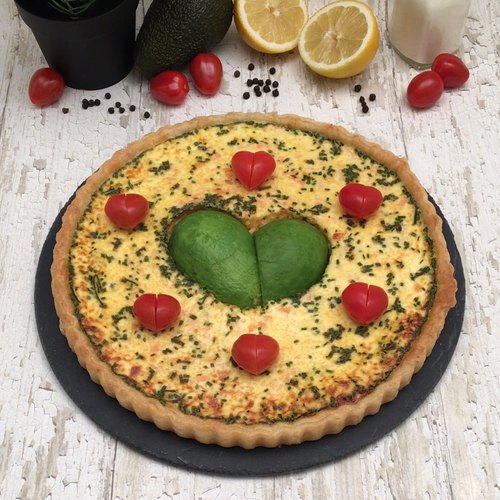 ---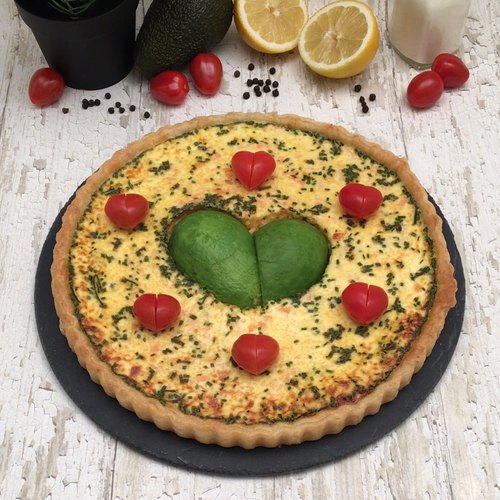 ---
Ingredients for 4 people
1 puff pastry
1 avocado
3 1/2 oz of smoked salmon
5 eggs
1/2 cup of sour cream
7 cherry tomatoes
chives
salt & pepper
---
Tools
Tart pan
---
Step 1/3
Lay the puff pastry in the pan. Cut the avocado in half, remove the flesh without damaging the skin or flesh. Cut one of the two parts of the skin in half, diagonally, and place it in the center of the quiche. Place the whole part of the skin against it so that it forms a heart.
Step 2/3
Cut the salmon into small pieces and add the eggs, heavy cream, chopped chives, salt, and pepper. Pour this mixture into the tart pan around the avocado skins and bake for 20 minutes at 350 °F.
Step 3/3
Cut the cherry tomatoes in half, flip one of the halves over and stick them together to form a heart, then place them on the quiche. Remove the avocado skins, replace them with the flesh, and enjoy!