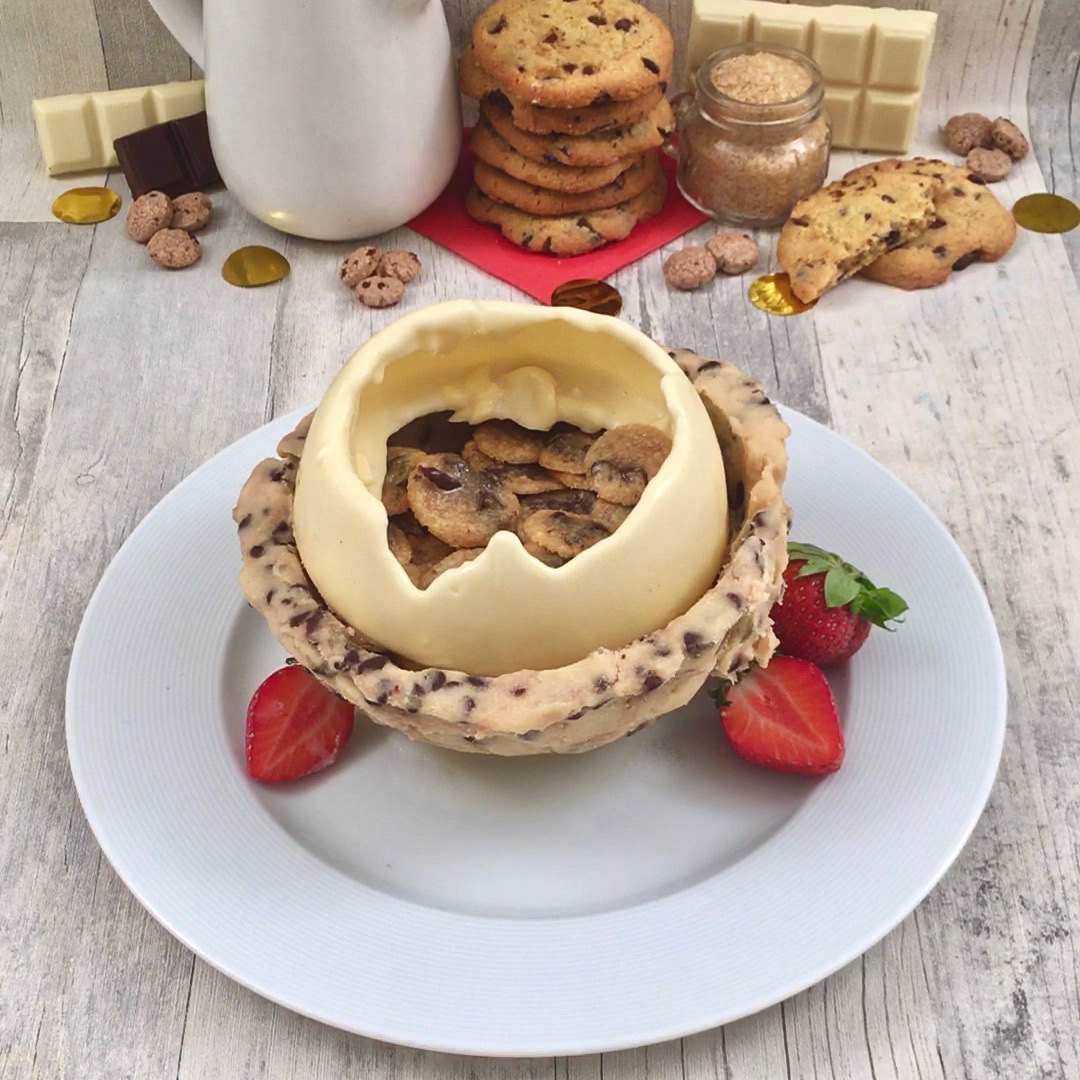 Cookie Cereal
Cookie Cereal! They're so tiny!!! 😍🍪😱
Total time: 45 minutes
Ingredients for 6 people
Chocolate chip cookie dough
1 cup butter
3/4 cup brown sugar
3/4 cup sugar
3/4 cup yogurt
1 tsp vanilla extract
2 1/4 cup flour, baked
1 tsp salt
1 cup mini chocolate chips
Melted white chocolate
Milk, warmed
---
Tools
3 small glass bowls
Plastic wrap
Small metal bowls
---
Step 1/3
Make the edible cookie dough by baking the flour on a baking sheet for 5 minutes at 350 °F. Allow to cool. In a bowl, cream together the butter and sugars. Add the vanilla and yogurt. Fold in flour, then add in the chocolate chips. Form the bowls by covering small bowls with plastic wrap and pressing the dough into shape. Freeze for at least 4 hours.
Step 2/3
Cut log of cookie dough into fourths then into 1/8 teaspoon pieces, form into balls and place on parchment-lined cookie sheet. Bake at 350 °F for 4 minutes. Allow to cool on a wire rack. Repeat until all the dough is used. Place cooled mini cookies into edible cookie dough bowls.
Step 3/3
Pour tempered white chocolate into the metal bowl, swirl around. Let harden, then repeat if you want a thicker shell (this is good to do if you're serving this on hot day). Once hardened remove from the bowl and place on top of the cookie bowls. Pour warmed milk over the chocolate shell to melt a hole in the chocolate. Eat like cereal and enjoy!