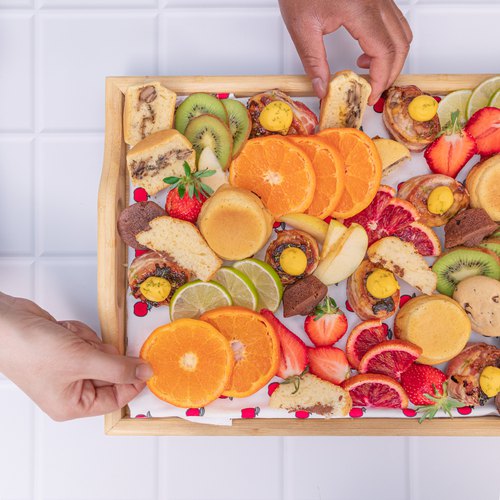 Pancake Bites Brunch Board
Pancake Bites Brunch Board! Served with bacon-wrapped deviled eggs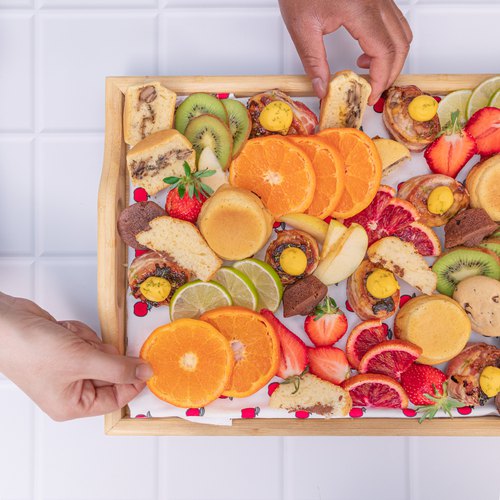 ---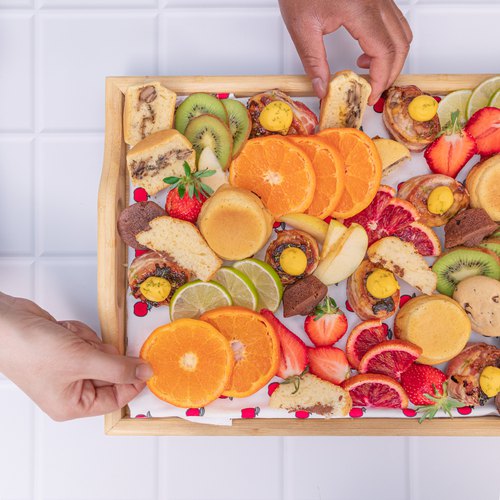 ---
Total time: 30 minutes
Prep time: 10 minutes, Cook time: 20 minutes
Ingredients for 4 people
3 cups of pancake batter
1 cup of caramelized onions
1 cup of mushrooms, sliced
1 cup of cheddar
1 cup of fruits
1 cup of bacon
6 hard boiled eggs
3 tbsp of mayonnaise
4 oz of smoked bacon
6 oz of ground sausage
Maple syrup
---
Tools
Mini muffin tray
Skewers
Piping bag
Strainer
---
Step 1/3
Apply some non-stick spray and pour the pancake batter into the mini muffin tray, halfway. Garnish half of the pancakes with cooked bacon, shredded cheddar, caramelized onions and mushrooms. Place the plain pancakes on top of the garnished pancakes and sandwich together. Set aside.
Step 2/3
Cut the hard boiled eggs in half, lengthwise. Remove the yolks. Garnish the egg whites with shredded cheddar and ground sausage. Drizzle the bacon slices with maple syrup, wrap around the egg whites and secure with a skewer. Cook on a hot grill until the bacon is crispy.
Step 3/3
Pass the egg yolks through a fine-mesh strainer, mix with mustard and pour into a piping bag. Pipe the mixture on the hard boiled eggs, serve with the pancake bites and your favorite fruits. Enjoy!