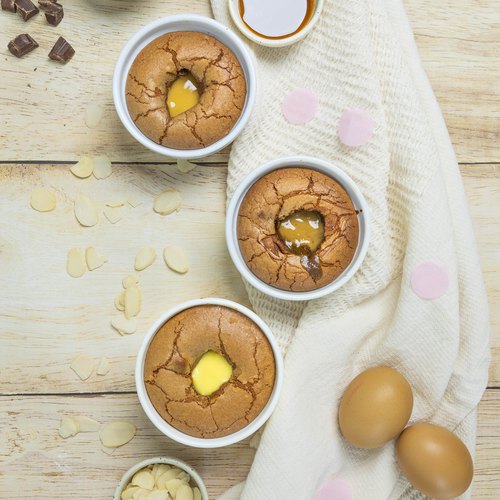 Chocolate Fondant Surprise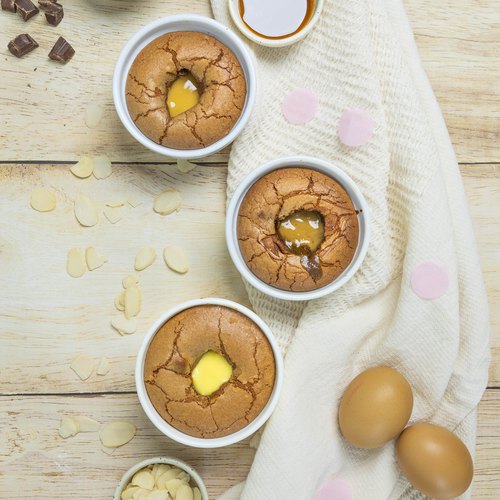 ---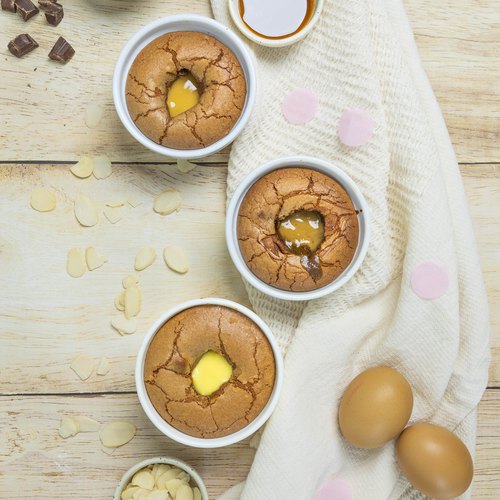 ---
Total time: 20 minutes
Prep time: 20 minutes
Ingredients for 6 people
1 coffee dessert pot
1 vanilla dessert pot
1 caramel dessert pot
1 cup of flour
0.7 cup of sugar
3 eggs
1 cup of dark chocolate
0.7 cup of butter
Whipped cream
---
Tools
Ice cube trays
---
Step 1/3
Pour the different flavors of dessert creams into an ice cube tray and freeze for one hour.
Step 2/3
In a bowl add the eggs, flour and sugar. Add the melted chocolate and butter. Mix to combine. Pour the mixture into 6 ramekins. Insert the ice cubes of dessert cream in the middle.
Step 3/3
Place the ramekins in the oven for 20 minutes at 350°F. Enjoy with whipped cream!