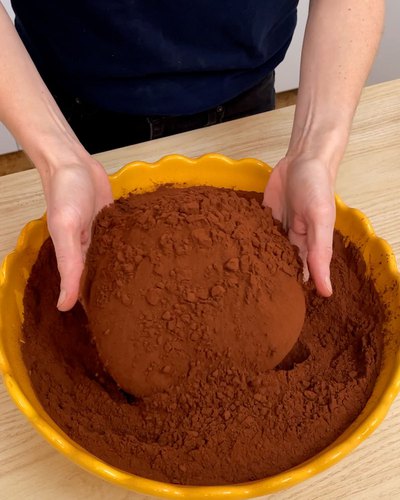 Brielliant christmas bread
Brielliant christmas bread! everthing is going to brie delicious with this recipe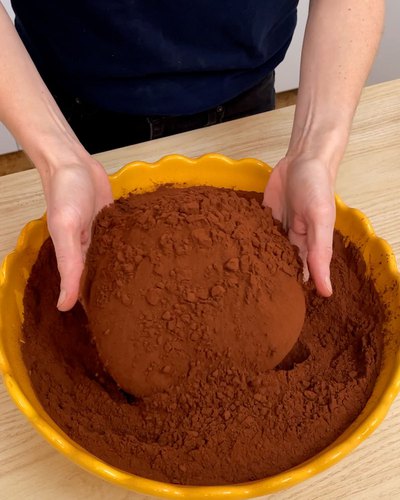 ---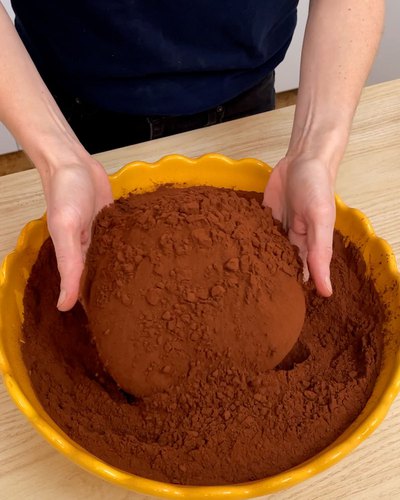 ---
Total time: 1 hour 25 minutes
Prep time: 5 minutes, Cook time: 1 hour , Rest time: 20 minutes
Ingredients for 8 people
3 cups of flour
1/2 tsp of salt
1 1/4 cups of warm water
9 1/2 tsp of yeast
1/4 cup of cacao powder
olive oil
1 brie
1 cup of cranberry sauce
1 paquet of cocktail wieners
4 tbsp of butter
2 garlic cloves
parsley
rosemary
---
Tools
Baking sheets
Kitchen twine
Wooden skewers
Box cutter
---
Step 1/4
Prepare the bread by mixing the water and the yeast together. Allow to ferment for 5 minutes, then add in the flour and the salt. Stir until dough forms then knead for 10 minutes. Place the dough into a lightly greased bowl and let rise until doubled in size; about an hour and a half. Form the dough into a ball, cover and let the dough rest for 20 minutes. Preheat the oven to 400˚F. Sift cocoa powder onto the bread and with a box cutter, begin making incisions into the dough, 8 lines that meet in the middle like an asterisk. Using the cutter, make small incisions into each triangle. Along the edges of each triangle, use scissors to make little cuts. Bake the bread in the oven for about 45 minutes.
Step 2/4
Prepare the brie by cutting the top of the cheese off using the kitchen string. After baking, allow the bread to cool. With a serrated knife, cut a star shape into the top of the bread then remove the insides and set aside for later. Inside of the bread, drizzle with olive oil and insert the brie. Cover the brie with cranberry sauce. Place the bread back in the oven at 350˚F for 15 minutes or until the brie is melted.
Step 3/4
With the insides of the bread, cut off the crust and save for the decoration. Cut the bread into slices. Arrange the slices together on cutting board and with the rolling pin press the bread together to form one piece. With a pizza cutter, cut the flattened bread into strips. Wrap the bread around some cocktail wieners and use a wooden pick to fix the bread into place. In a medium sized skillet, heat the butter and garlic together, toss in the little hotdogs and cook in the garlic butter until browned. Sprinkle with some parsley.
Step 4/4
Take the bread out of the oven and place the cocktail wieners on skewers into the bread. Add some rosemary for decoration. Serve and enjoy!