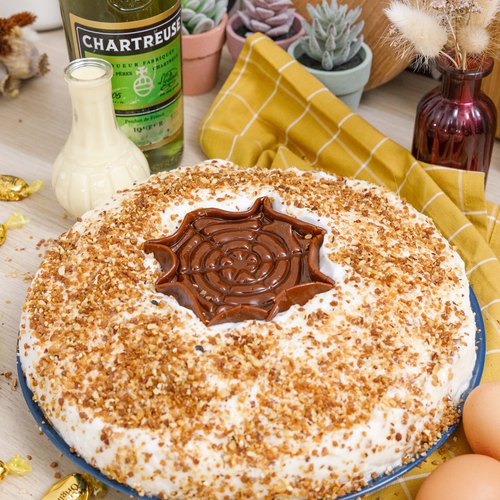 Floating Meringue Island
Floating Meringue Island! You will definitely want to get lost on this desserted island 😎🏝️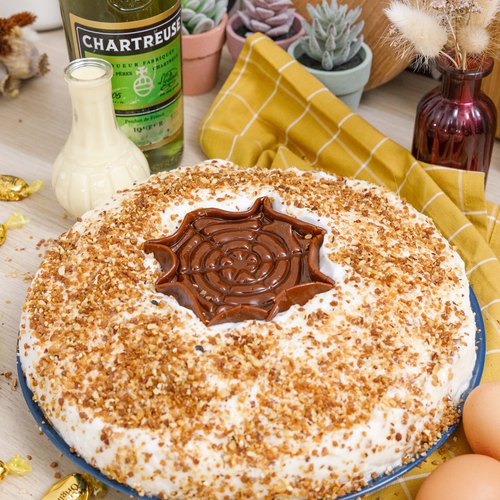 ---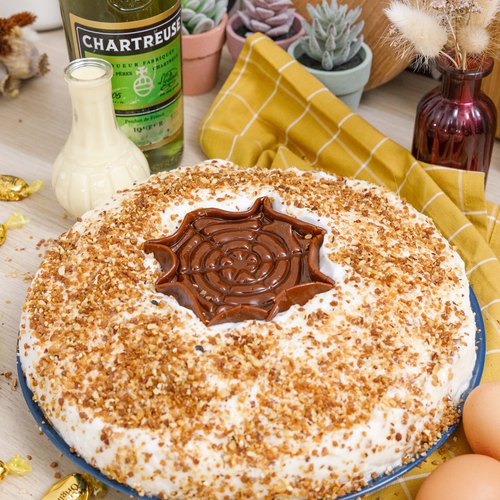 ---
Total time: 1 hour 5 minutes
Prep time: 35 minutes, Cook time: 30 minutes
Ingredients for 8 people
6 oz of caramel candies
8 egg whites
1 1/2 cups of sugar
2 tbsp of hazelnuts
4/5 cup of vanilla custard
2 tbsp of chartreuse liqueur
---
Tools
parchment paper
Plastic bottle
Electric hand mixer
Wok pan
---
Step 1/3
Melt the caramel candies then cut a circle out of parchment paper. Pour the caramel in a circle in the center of the parchment paper, let the caramel cool, then press the caramel with a baking rack to form a pattern on the caramel. Peel off the edges of the caramel and fold them slightly inwards, then set it aside.
Step 2/3
Place a grid in a wok, place the mold on the grid and place a bottle in the center of the mold. Pour 2 tbsp of water into the bottom of the wok, pour the egg whites, the sugar into the mold around the bottle then beat the mixture into stiff peaks using an electric mixer. Cut a parchment paper the size of the mold. Cut a circle in the center the size of the bottle, cover the mold with the circle of parchment paper, then cook the beaten egg whites for 30 minutes over low heat.
Step 3/3
Sprinkle the whipped egg whites with crushed hazelnut. Pour the custard into the center space, cover it with the caramel pattern. Pour the liqueur into the caramel pattern, flambé the liqueur, then enjoy!