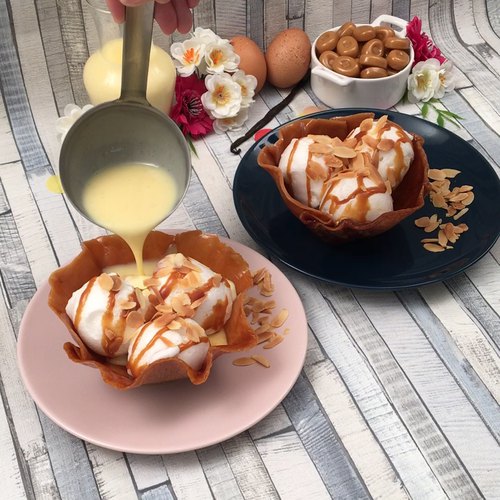 Floating island in a bowl
A dessert exclusive for egg-oholics! 😍😋🥚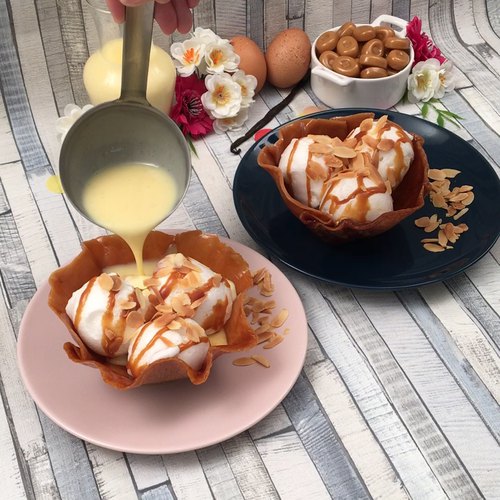 ---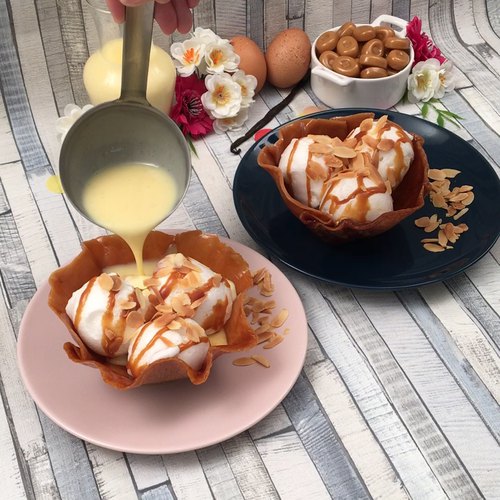 ---
Ingredients for 3 people
4 cups of custard
36 werther's ® originals
8 egg whites
1/2 cup of sugar
caramel sauce
---
Step 1/3
Pour the custard into a casserole dish. Melt 12 Werther's original in a pan and spread them out well so that they take the shape of the bottom of the pan. Let them cool a little to loosen the caramel disc and place it over a bowl. Fold the caramel disc into the shape of the bowl and let it cool completely. Repeat on 2 more bowls.
Step 2/3
Place the caramel bowls in the baking dish. Whisk the egg whites with the sugar and form 9 balls. Place the balls in a pan of hot but not boiling water to cook them lightly.
Step 3/3
Place the egg white balls in the caramel bowls and add caramel sauce and slivered almonds. Serve on plates by pouring the custard into the caramel bowls and enjoy!