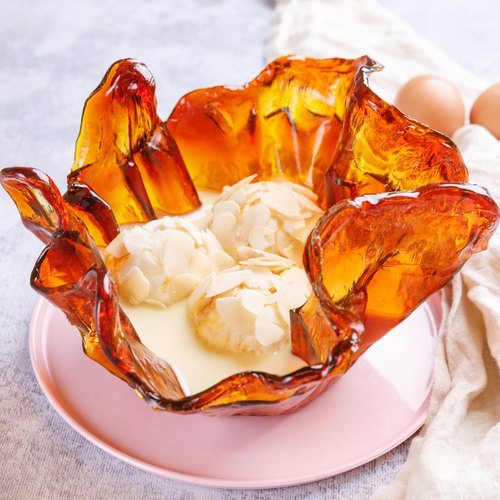 Crunchy Island Dessert
Crunchy Island Dessert! Floating in a caramel bowl!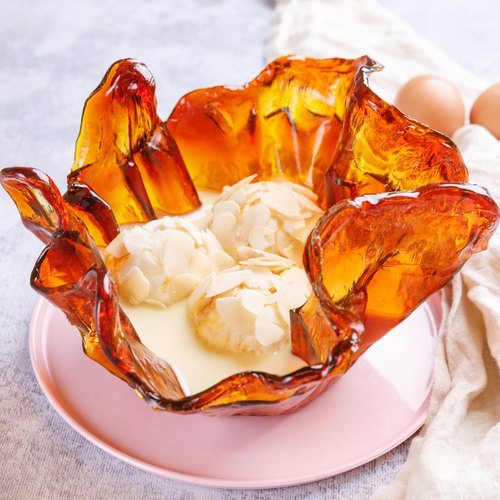 ---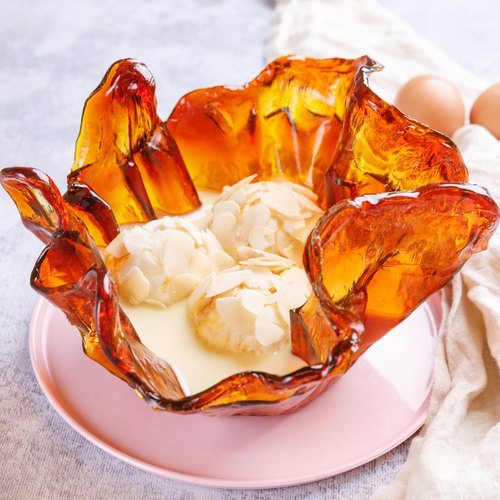 ---
Total time: 45 minutes
Prep time: 35 minutes, Rest time: 10 minutes
Ingredients for 3 people
7 tbsp of powdered sugar
0.4 cup of egg whites
1/2 cup of sugar
2 tbsp of caramel sauce
0.3 cup of hazelnuts
1 1/4 cups of custard
---
Tools
parchment paper
---
Step 1/2
Whisk the egg whites and powdered sugar together. Place balls of egg white in a pan with boiling water. Allow to cook for a few minutes and roll each one in crushed hazelnuts. Set aside.
Step 2/2
Caramelize the sugar with 4 tbsp of water. Pour the caramel onto parchment paper. Place the parchment paper on top of an upside-down bowl then stretch the caramel to give it a shape. Peel off the parchment paper from the caramel, pour the custard inside and add the caramel sauce. Place the egg whites in the caramel cup, serve and enjoy!