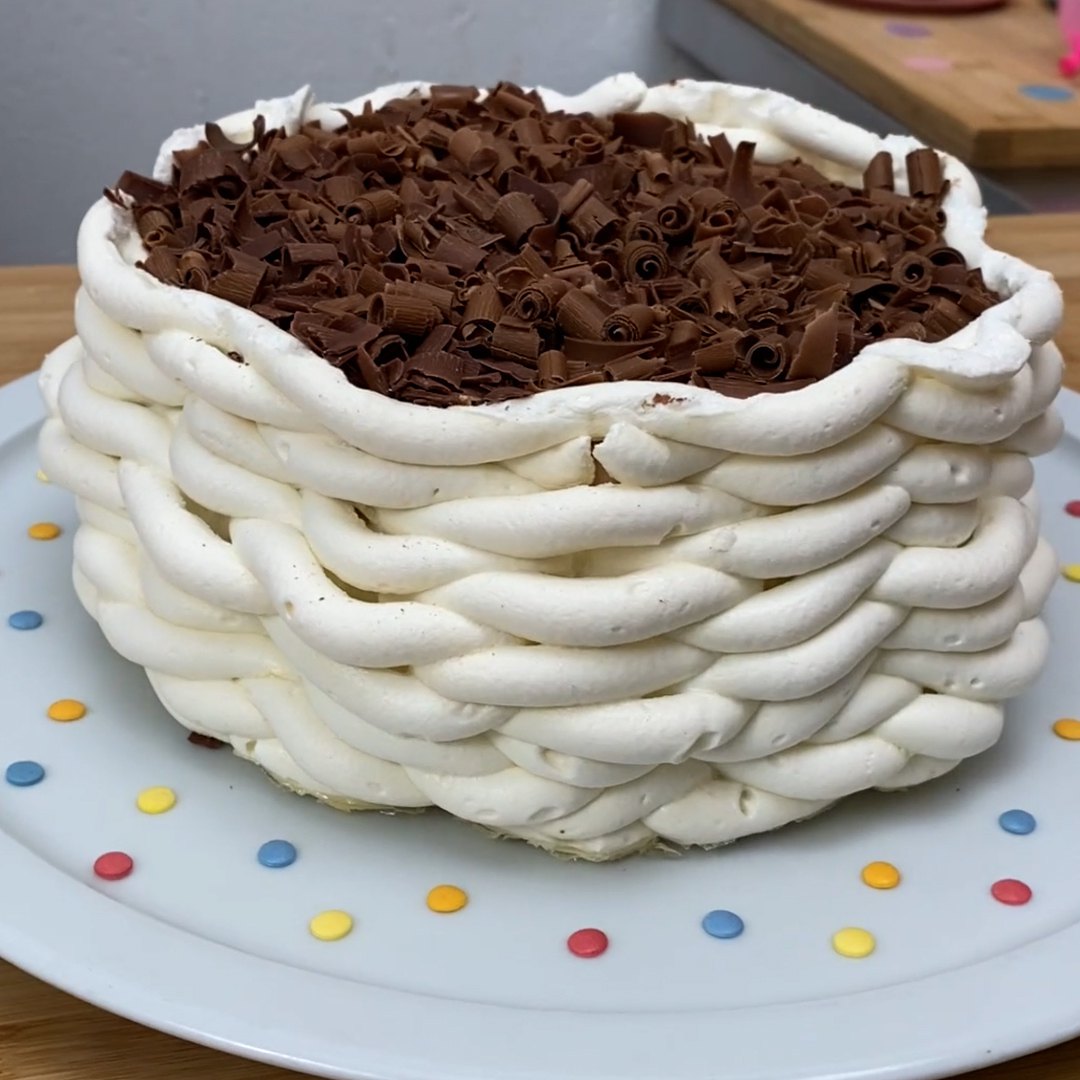 Marvelous Meringue Cake
A whipped confection that makes dreams come true!
Total time: 40 minutes
Ingredients for 8 people
5 egg whites
3/4 cup sugar
1 1/3 cups powdered sugar
1 cup Chefclub Chocolate Spread
3 cups heavy whipping cream
1/2 cup mascarpone
Milk chocolate shavings
---
Tools
Parchment paper
Aluminum foil
Skewers
Piping bag
---
Step 1/3
Use aluminum foil to create a disc about 2 inches thick. Cut 1 disc out of parchment paper that is the same size as the aluminum foil disc and place it on the aluminum foil. Place 1 skewer in the center of these discs. Place the other skewers in a circle around the edge of the discs.
Step 2/3
Whisk the egg whites with half of the sugar, then gradually add the rest of the sugar as the eggs rise. Gently fold the powdered sugar into the egg whites. Place the meringue into the piping bag. Form a circle of meringue on the aluminum foil disc by weaving between the skewers. Continue around the skewers until the top of the skewers are covered with meringue. With the rest of the meringue, form two swirling discs on a lined baking sheet. Bake the 2 discs and the large structure for 2 hours at 215 °F.
Step 3/3
Whip the mascarpone, chocolate spread, and heavy whipping cream. When the meringue is done baking, remove the skewers. Place 1 of the meringue discs at the bottom of the structure and spread half of the whipped cream on top. Place 1 layer of the spread on top of the whipped cream and place the second disc on top. Finish filling the structure with the remaining whipped cream. Cover with dark chocolate shavings and place in a cool place. Remove from the fridge, cut into pieces and enjoy!