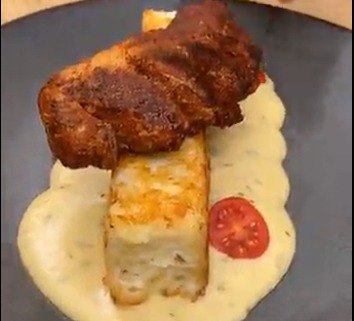 Fanpastac Chicken Alfredo
Fanpastac Chicken Alfredo! Nothing is impastable with this dish 😆🧀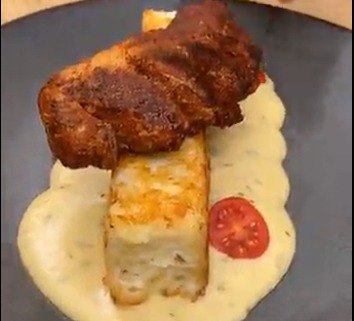 ---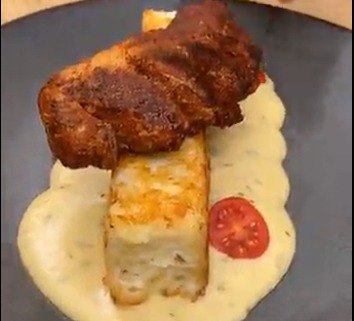 ---
Total time: 1 hour 30 minutes
Cook time: 1 hour 30 minutes
Ingredients for 4 people
1/2 lb of macaroni
1/2 cup of butter
1/4 cup of flour
1/2 tsp of salt
1/4 tsp of pepper
1/2 cup of milk
2 cups of white cheddar, shredded
1 cup of heavy cream
1/4 cup of cheddar, shredded
1/4 cup of grated swiss cheese
1/4 cup of blue cheese, crumbled
1/4 cup of parmesan, grated
2 cloves garlic, minced
1/2 tsp of thyme
1 tbsp of parsley
4 chicken breasts, halved
1 tbsp of paprika
1 tbsp of olive oil
---
Tools
Skewers
parchment paper
Grater
Colander
---
Step 1/5
Cook the macaroni according to the package instructions; drain and return to the pot. Meanwhile, in a small saucepan, melt 1/4 cup of butter over medium heat. Stir in 1/4 cup of the flour, salt, and pepper until smooth. Gradually whisk in the milk. Bring to a boil, stirring constantly; cook and stir until thickened (3-5 minutes). Remove from heat and stir in the grated white cheddar until melted. Toss to coat. Cover the inside of the glass baking dish with parchment paper, then add the mac and cheese. Place the dish of mac and cheese in the freezer and let it set completely.
Step 2/5
In a small saucepan combine the heavy cream and 1/4 cup of butter. Bring to a simmer over medium heat, stirring frequently until butter melts. Gradually stir in the grated yellow cheddar cheese, grated Swiss cheese, grated parmesan cheese, and the crumbled blue cheese. Add the minced garlic, thyme, and 1/2 tsp of the parsley. Reduce heat to low, and continue to stir just until all cheese is melted. Keep warm, stirring occasionally.
Step 3/5
Once the macaroni and cheese has set, take it out of the freezer. Turn it over onto a cutting board to remove it from the dish. Cut the block into 4 equally-sized strips. Heat the griddle or large sauté pan to medium-high heat. Add butter or olive oil to the pan/griddle, then add the macaroni strips and fry evenly on all sides.
Step 4/5
Skewer each piece of chicken, then cut down two of the wider sides at a diagonal. Heat the sauté pan or griddle to medium-high heat. Add the olive oil, the add the chicken skewers. Cook on all sides until golden and fully cooked. Sprinkle the paprika rub over the cooked chicken skewers to add color and flavor.
Step 5/5
To plate, add some of the four cheese sauce to each plate, then add a fried macaroni skewer. Top each mac & cheese skewer with one skewer of chicken, then garnish with the remaining fresh parsley. Enjoy!