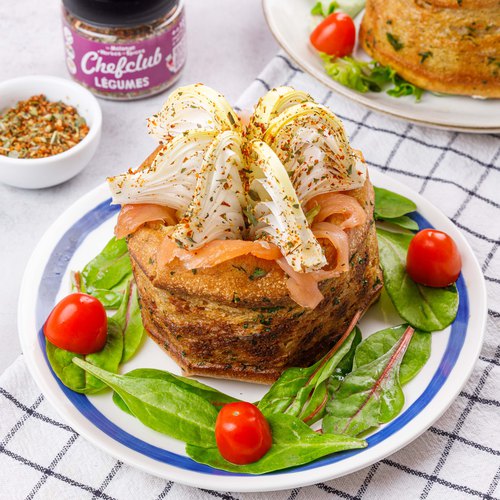 Smoked Salmon & Leek Rolls
Smoked Salmon & Leek Rolls! Dreams do come true... in the kitchen 😄⭐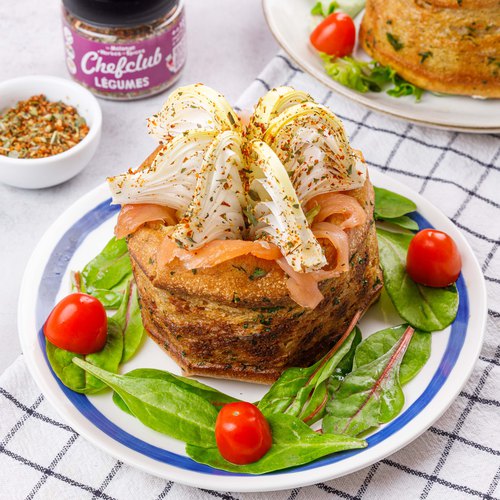 ---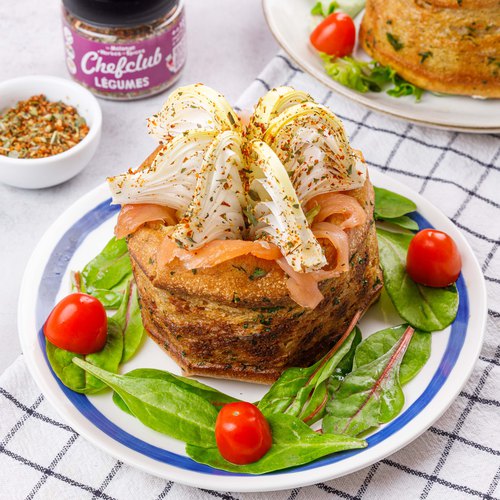 ---
Total time: 35 minutes
Prep time: 30 minutes, Cook time: 5 minutes
Ingredients for 3 people
3 leeks
4 tbsp of olive oil
3 tsp of chefclub vegetable seasoning
2 oz of parmesan
3/5 cup of heavy cream
6 slices of smoked salmon
1 baguette
0.4 cup of butter
11 oz of cream cheese
Salad
Cherry tomatoes
Salt
Parsley
---
Tools
Rolling pin or metal rod
parchment paper
---
Step 1/3
Wash the leeks and cut their ends, then cut the white part in half and set the other part aside. Place the white of the leek vertically, slice it down to its half three times, forming a star on top. Hold the leek in one hand, position the fingers of the other hand underneath to push the inside of the leek upwards to form a flower. Repeat the process three times, plunge them into a bowl filled with ice water. Fill the bottom of 3 glasses, place them on a baking sheet covered with a sheet of parchment paper and place each leek in a glass. Season with salt, Chefclub vegetable seasoning and a drizzle of olive oil before baking for 5 minutes at 320°F.
Step 2/3
Cut the remaining leeks into small pieces, let them cook in a pan with the butter, heavy cream and parmesan until you obtain a leek fondue and set aside. Cut the ends of the baguette, slice it lengthwise into 3 equal parts before separating them. Flatten the slices of bread using a rolling pin and toast each slice of bread on the hot griddle with the butter. Cut the parsley, incorporate it into the cream cheese, then drill a hole in the lid before placing it on the box and closing it. Pour a line of cream cheese on the slice of baguette, spread it out before adding the leek fondue. Place a slice of salmon on top, then place a glass to wrap the baguette around the glass. Repeat the process to obtain 3 rolls.
Step 3/3
Serve the rolls upright on a plate of salad and cherry tomatoes, garnish with the remaining leek fondue before placing the leek flowers on top. Enjoy!