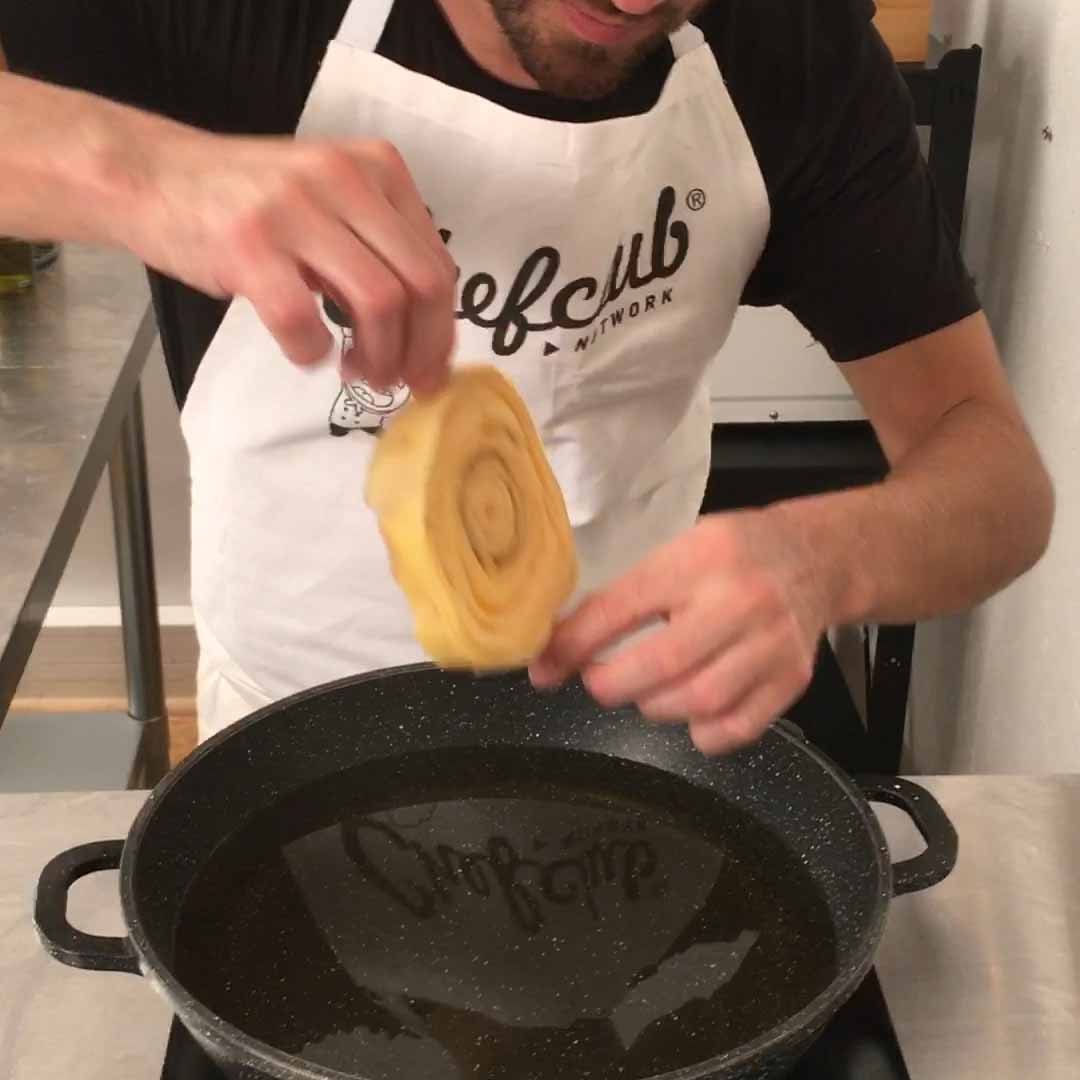 Surf 'n' Turf Burger
Land & sea in one mega meal! 🦞🍔😋
---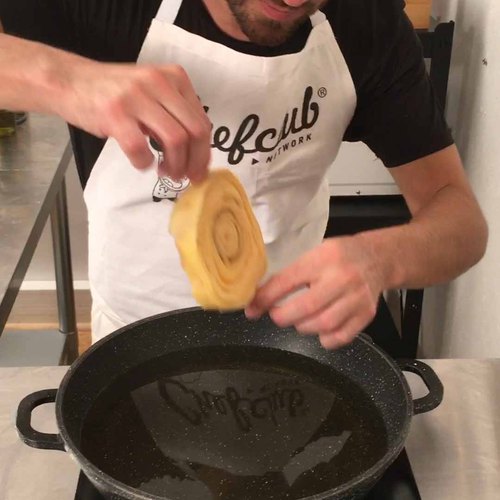 ---
Total time: 30 minutes
Ingredients for 4 people
1 1/2 lb ground beef
Salt & pepper
8 oz cream cheese
Parsley
Crab meat
4 potatoes
Cooked lobster
Burger buns
Tartar sauce
Shredded lettuce
Cheddar cheese slices
Tomato slices
Pickles
Red onion slices
Jalapeños
Melted butter
Coleslaw
---
Tools
Vegetable peeler
Parchment paper
Toothpicks
---
Step 1/3
Roll out the ground beef between two pieces of parchment paper. Season with salt and pepper then cover with softened cream cheese. Cover the cream cheese with parsley then crab meat. Remove the shell from the lobster. Place on top of the crab and roll up the ground beef using the parchment paper. Let chill, then grill each side until cooked through.
Step 2/3
Cut the potatoes into three parts. Use a potato peeler to peel each potato part into one long stripe. Repeat with the remaining potatoes. Connect the potato stripes of one people and roll them up, forming a rose. Cut the potato rose in have horizontally creating two roses. Wrap one of the rose potato around the other creating a large potato rose. Repeat with the remaining potatoes. Use toothpicks to keep the rose intact. Fry in hot oil until golden brown.
Step 3/3
Spread tartar sauce on one burger bun, cover with shredded lettuce, top with cheddar cheese, then the ground beef roll up, a potato rose, followed by more sauce, a second patty, tomatoes, onions, pickles, jalapenos, and the top bun. Enjoy with coleslaw and melted butter!