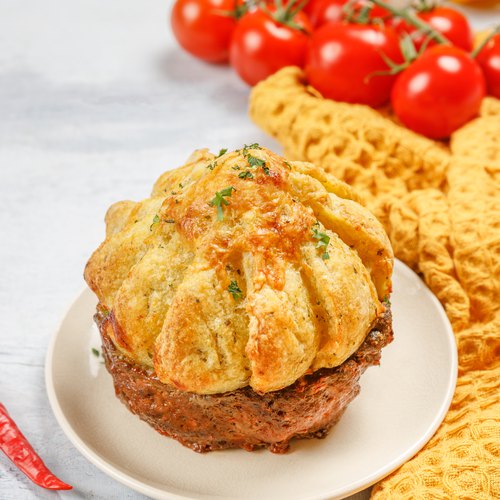 Spudtacular Mince Stew
Spudtacular Mince Stew! That is one appeeling recipe 😜🥔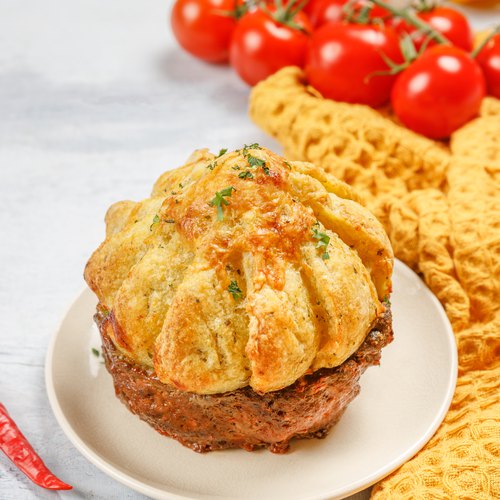 ---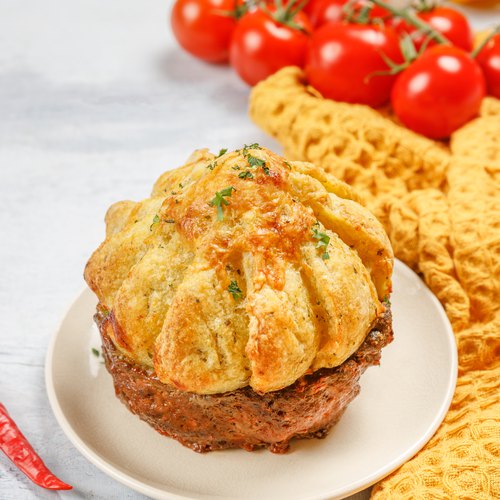 ---
Total time: 1 hour 15 minutes
Prep time: 45 minutes, Cook time: 30 minutes
Ingredients for 3 people
7 potatoes
2 tbsp of chefclub bbq spice mix
1 onion
1 tomato
9 mini mozzarella balls
0.9 lb of ground beef
1 3/4 oz of emmental cheese
Parsley
---
Tools
Toothpicks
Aluminum foil
---
Step 1/3
Peel the potatoes, plant 3 toothpicks in each potato, place them in a saucepan balanced on the toothpicks, pour boiling water then cover with a lid to steam them. Remove the toothpicks from the potatoes, sprinkle them with parsley, Chefclub barbecue spices and mash them.
Step 2/3
Cut the tomato and onion into pieces then caramelize the onions in the pan. Gather the mashed potato in a circle then divide into 3. Garnish the mashed potatoes with 3 balls of mozzarella each then close them with the spatula (forming a dome surrounded by incisions). Form 3 patties with the ground beef. Crush the center with a cup. Fold 3 sheets of aluminum foil into strips to form the mold and surround the patties.
Step 3/3
Place the caramelized onions and the tomato in the center of the patties. Place the mash domes on top. Sprinkle with grated emmental cheese. Bake for 30 minutes at 350°F. Sprinkle with parsley and enjoy!