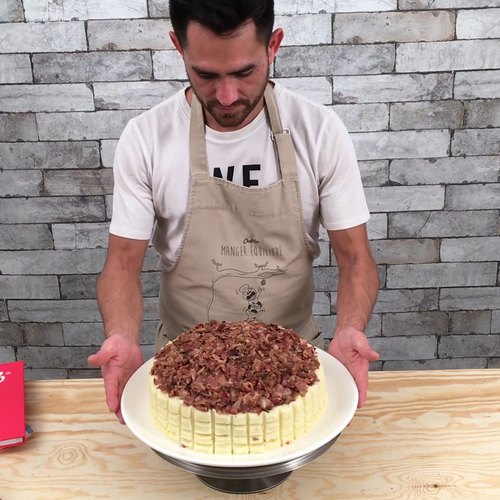 Bangers in Mash
Bangers in Mash! Yes you read that right! 🤪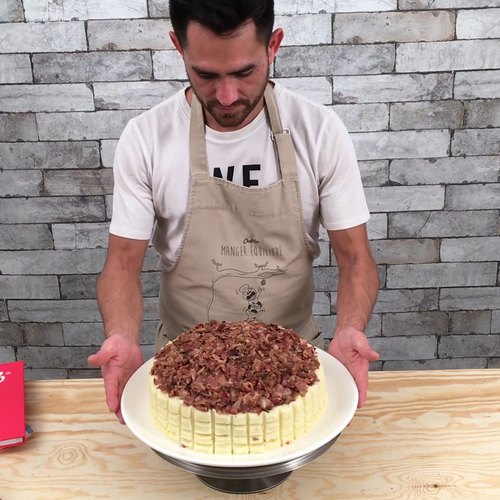 ---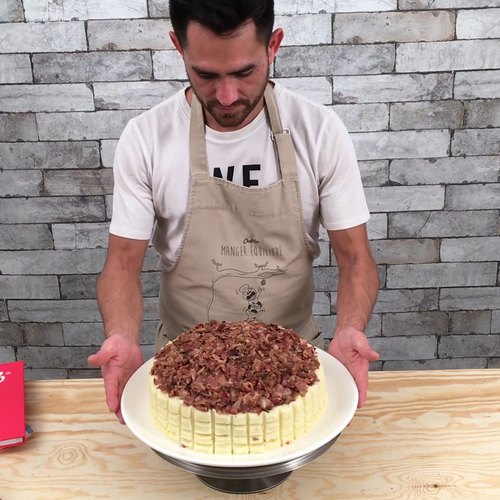 ---
Total time: 1 hour 30 minutes
Cook time: 1 hour 30 minutes
Ingredients for 6 people
5 1/2 lbs of potatoes
3 cups of coca-cola
1 onion
28 slices of bacon
2 sausages
Vegetable oil
---
Tools
Skewers
---
Step 1/3
Chop an onion and place it in a large glass with coke, along with the bacon slices. Let it rest for an hour. Place on a baking sheet lined with parchment paper and let caramelize in the oven for 15 minutes at 370°F.
Step 2/3
Peel 2 potatoes and boil in salted water. Mash them with butter and salt to make a mashed potatoes. Fry the sausages on both sides in a large skillet until done.
Step 3/3
Place the first sausage on a large plate and cover with mashed potatoes. Place the second sausage on top. Cover with more mashed potatoes. Sprinkle with chopped onion and bacon. Use a skewer to decorate the edge of the mashed potatoes. Serve and enjoy!