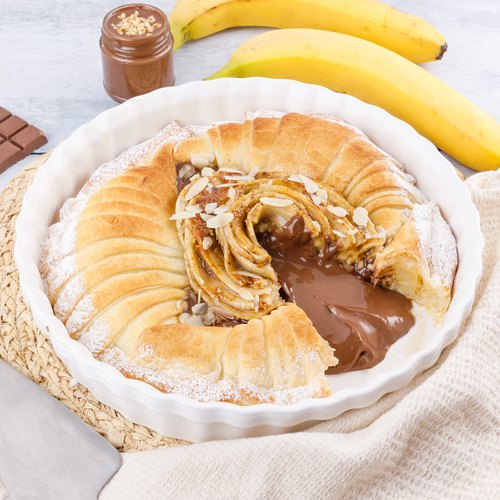 Flaky Croissant Crown
Flaky Croissant Crown! You will fall in love with this buttery recipe🥐🍫🥰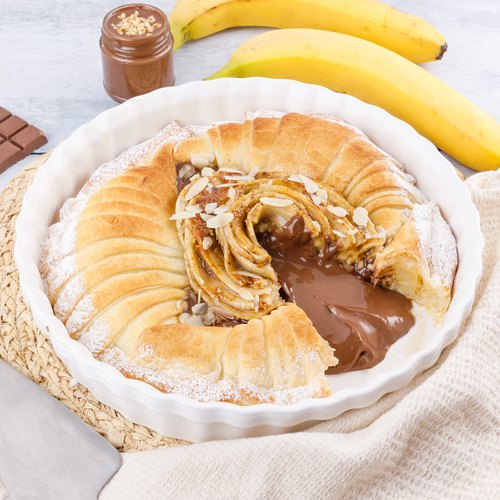 ---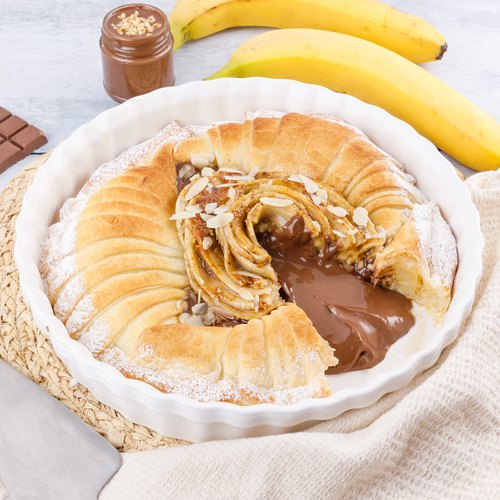 ---
Total time: 45 minutes
Prep time: 15 minutes, Cook time: 30 minutes
Ingredients for 4 people
6 bananas
3 puff pastry sheets
5 tbsp of chocolate hazelnut spread
1/2 cup of brown sugar
1 cup of sliced almonds
---
Step 1/3
Cut the puff pastry into several triangles (one must be larger than a banana). Superimpose the smaller triangles and add the triangle with the banand on top. Turn everything over and it will resemble a croissant. Place in a round dish and repeat the process with 2 more bananas. Bake for 30 minutes at 350°F.
Step 2/3
Remove the banana croissants from the oven. Place the chocolate hazelnut spread and sliced almonds in the middle.
Step 3/3
Cut the remaining banana in slices and create a rose shape. Caramelize the bananas in a pan with the brown sugar. Place in the center of the dish on the chocolate hazelnut spread.Enjoy.