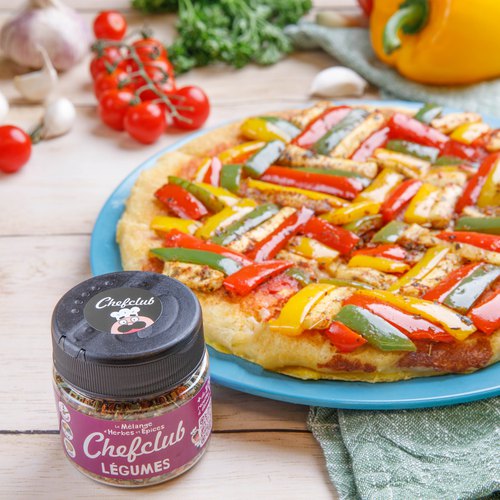 Plaid Pepper Pizza
Plaid Pepper Pizza! Pretty in plaid & packed with flavor 🍕🌶😁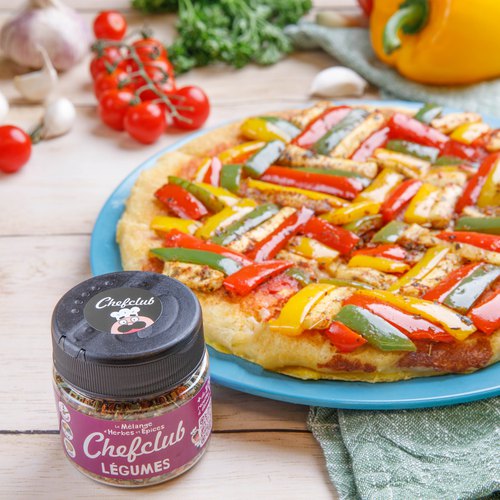 ---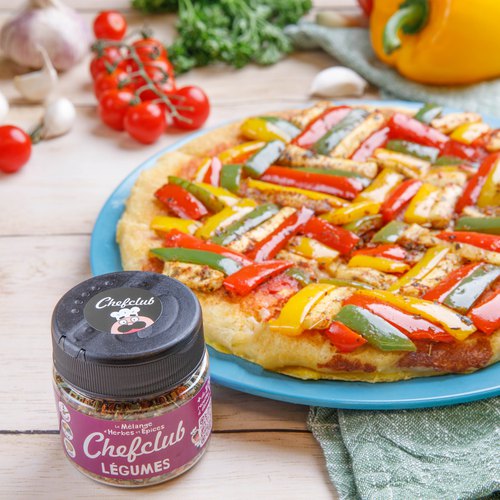 ---
Total time: 2 hours
Prep time: 45 minutes, Cook time: 30 minutes, Rest time: 45 minutes
Ingredients for 4 people
1 3/5 cups of pizza flour
2 tsp of yeast
1 zucchini
1 red bell pepper
1 green bell pepper
1 yellow bell pepper
3 tbsp of chefclub pizza spice mix
2 tbsp of olive oil
5 oz of mozzarella
4 egg
4 tbsp of tomato sauce
Salt and pepper
---
Step 1/4
Mix the flour, 0.4 cup of water, yeast and a pinch of salt. Knead until you have a smooth dough, cover with a tea towel and let rise for 45 minutes. Take some dough and roll it out to form 1 large pizza, 1 medium pizza and form 1 small ball with the rest.
Step 2/4
Cut the peppers and zucchini into sticks of the same size. Season with Chefclub pizza spices and cook with a drizzle of olive oil. Group them into squares of 4 sticks of different colors arranged in one direction then the other direction. Flip over and set aside.
Step 3/4
Cook the pizza dough in the hot pan, making a hole in the center. Sprinkle half of the grated mozzarella then roll the dough to shape into a ring. Repeat the process with a smaller pizza dough placed in the larger ring. Place the ball of dough in the center and form a mini ring. Cook the pizza dough rings on each side.
Step 4/4
Beat the eggs, season with salt and pepper, and pour between each pizza ring. Place the pizza on a plate. Pour and spread the tomato sauce, then place the vegetable mosaic on top and enjoy!