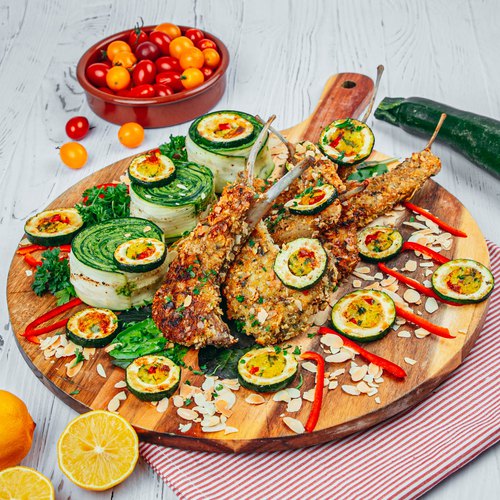 Stingray Lamb Chops & Zucchini Rolls
Stingray Lamb Chops & Zucchini Rolls! Italian home cooking like you've never seen before 🤩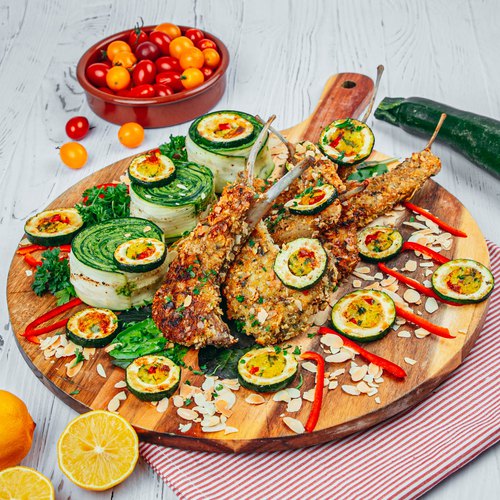 ---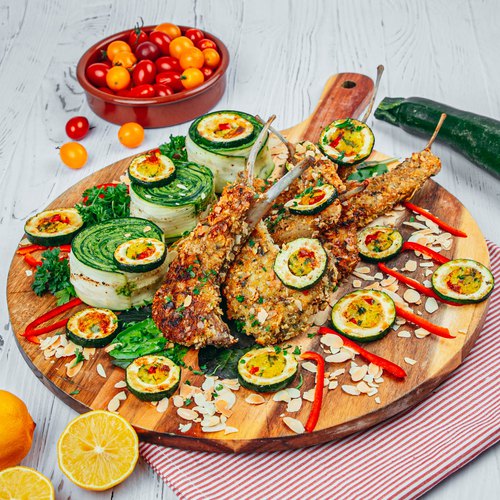 ---
Total time: 30 minutes
Cook time: 30 minutes
Ingredients for 3 people
6 lamb chops
3 1/2 oz of sliced almonds
3 egg
1/2 cup of flour
1 cup of breadcrumbs
Herbes de provence
3 zucchinis
1/2 cup of rice
1 bell pepper
0.4 cup of olive oil
Salt & pepper
3 1/2 oz of mozzarella
Lemon zest
Parsley
---
Step 1/3
Mix the almonds with breadcrumbs and herbes de Provence. Bread the lamb in flour followed by the egg and breadcrumb mixture. Fry in a pan until fully cooked.
Step 2/3
Make risotto and the stuff the zucchini with it. Garnish with mozzarella and bell pepper. Cut the zucchini into slices and cook for 3 minutes in a pan.
Step 3/3
Cut thin slices of zucchini and blanch them. Season with olive oil, herbes de Provence, lemon zest, salt and pepper. Roll them. Make a pesto with the remaining zucchini, parsley and olive oil. Sprinkle the zucchini rolls with the pesto and serve with the lamb. Enjoy!