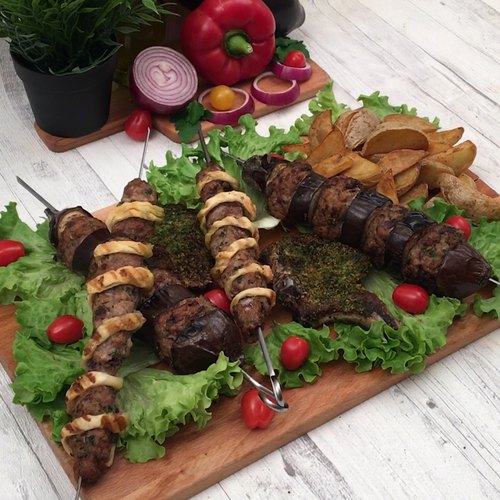 Improvised Barbeque Party
The outdoors are calling 🏕😍🥩🔥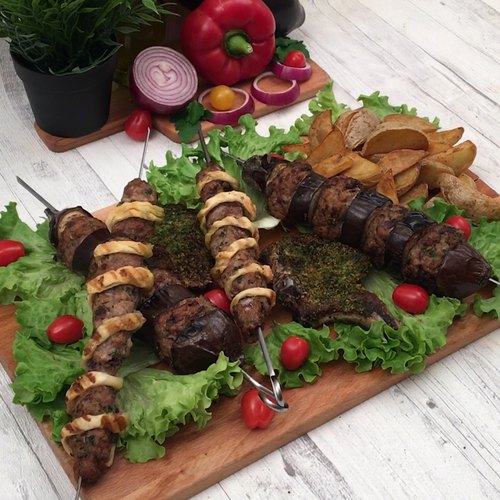 ---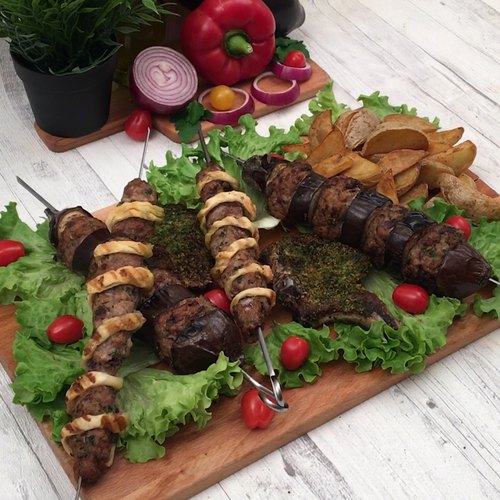 ---
Ingredients for 4 people
2 1/4 lbs of ground lamb
2 red onions
1 bunch of parsley
2 eggplants
1 pizza dough
1/2 cup of mozzarella cheese, grated
1/2 cup of breadcrumbs
4 boneless lamb chops
olive oil
allspice
salt & pepper
1 large terracotta planter
1 small terracotta planter
aluminum foil
sand
charcoal
6 skewers
1 kitchen torch
1 metal grill
---
Step 1/4
Place a sheet of aluminum foil at the bottom of the large planter and cover it with sand. Place the small planter inside and fill it 1/3 full with sand. Place charcoal in it.
Step 2/4
Mix the ground lamb with the chopped onions, chopped parsley, salt, pepper, and allspice. Cut the eggplants into thick slices. Make skewers by alternating slices of eggplant and lamb meatballs.
Step 3/4
Wrap the remaining skewers with ground lamb. Cut 4 strips from the pizza dough, cover them with grated mozzarella cheese and roll them into thin logs. Twist a dough roll around each meat skewer.
Step 4/4
Blend the remaining parsley with the breadcrumbs and olive oil and coat the chops with it. Light the charcoal with a blowtorch, place the grill on top, balancing on the large planter and grill everything on it, outside. Serve with potatoes and barbecue sauce.