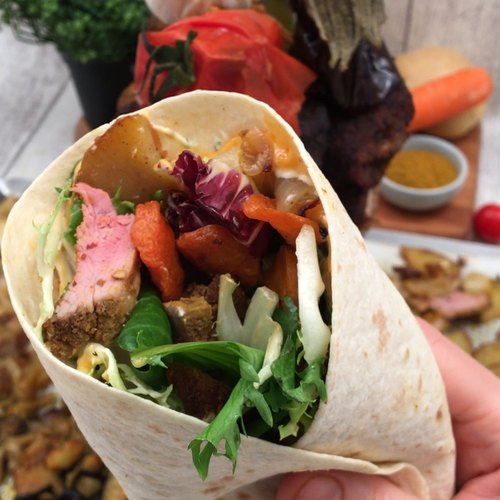 Kebab Party
It's always better when it's homemade 😍🥙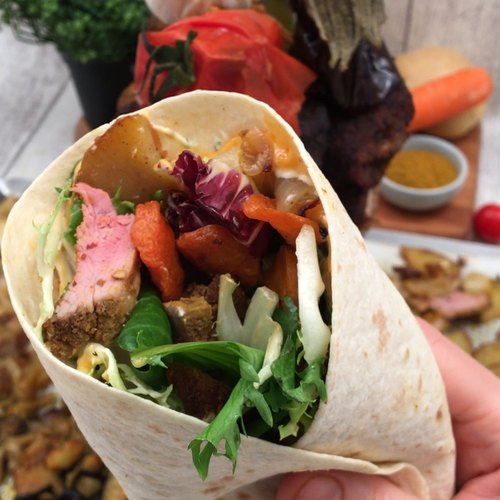 ---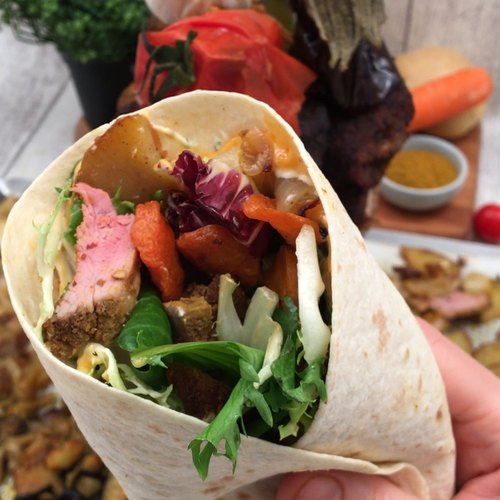 ---
Ingredients for 12 people
6 1/2 lbs of leg of lamb, deboned
3 lemons
3 tbsp of turmeric
3 tbsp of paprika
3 tbsp of curry powder
8 potatoes
4 carrots
3 eggplants
4 onions
1 head of & 6 cloves garlic
1 tomato
flour tortillas
lettuce
white kebab sauce
red kebab sauce
salt & pepper
---
Tools
Long skewers
Baking tray
Parchment paper
---
Step 1/4
Cut the lamb into thin slices and divide between 3 bowls, squeeze the juice of one lemon into each, season with salt and pepper. Add turmeric to one, paprika to the second, and curry powder to the last.
Step 2/4
Stick a skewer in each of 3 potatoes arranged horizontally on the baking tray lined with parchment paper. Skewer the lamb one on top of the other, one flavor per skewer.
Step 3/4
Add the sliced carrots, chopped eggplant, remaining diced potatoes, and the chopped onions around the skewers. Keep 1 half of an eggplant. Add the garlic cloves to the vegetables and keep the remaining head. Drizzle olive oil over all the vegetables and season with salt and pepper. Top one of the skewers with the half-eggplant, another with the halved tomato, and the last with the halved head of garlic. Bake for 40 min at 350 °F.
Step 4/4
Remove from the oven, carve the skewers, and make wraps with tortillas, white sauce, red sauce, lettuce, and cooked meat and vegetables. Wrap up and enjoy!