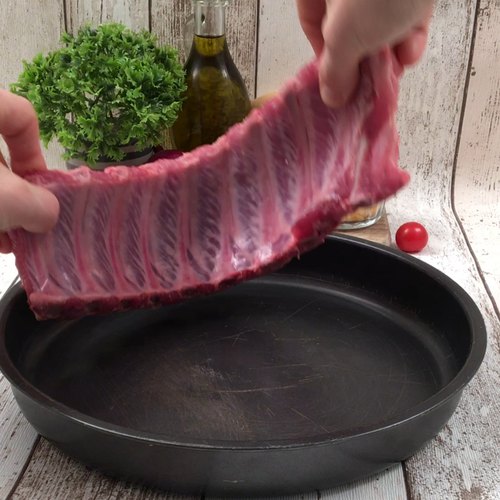 Superbowl Ribs
This super bowl has no losers. 😜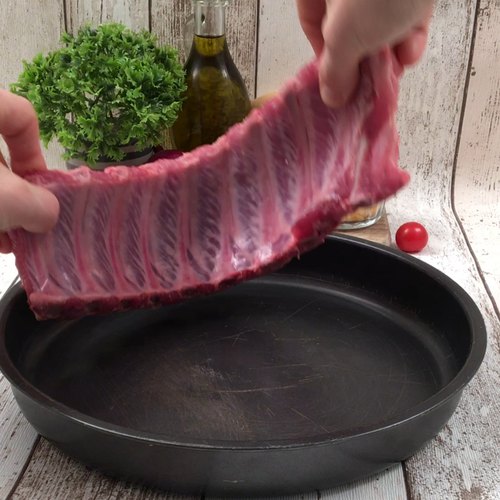 ---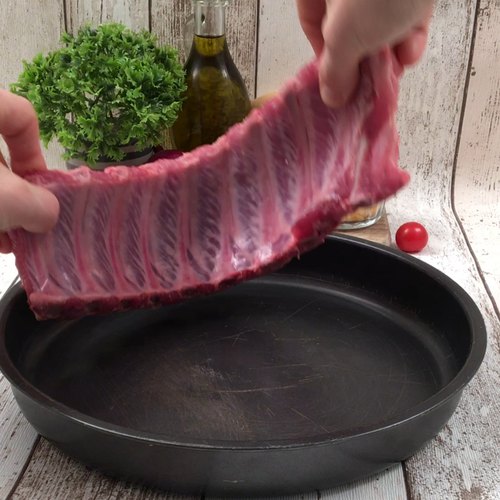 ---
Ingredients for 6 people
3 racks pork ribs, membrane removed
2 cups of ketchup
1 tablespoon worcestershire sauce
1 tablespoon minced garlic
1/2 onion, diced
1 tablespoon sugar
3 tablespoon white vinegar
1/4 cup of water
1 cup of coca-cola
3.3 pounds of potatoes, peeled and diced
2 cups of milk
3 garlic cloves, peeled
salt and pepper, to taste
1 cup of grated mozzarella
1 cup of grated cheddar
paprika, for garnish
1/2 cup of blue cheese, for garnish
chopped scallions, for garnish
chopped parsley, for garnish
---
Tools
Kitchen twine
Skewer
Pastry brush
Cast iron skillet
---
Step 1/4
Place the ribs along the edge of a cast iron skillet. Cut the top portion from a skewer and tie a length of kitchen twine in the middle. Where the ribs overlap, sew them in place tightly.
Step 2/4
In a bowl, mix together the ketchup, Worcestershire sauce, garlic, onion, sugar, vinegar, water and Coca-Cola. Using a pastry brush, coat the ribs with the barbeque sauce. Bake for 1 hour 30 minutes at 325 °F.
Step 3/4
Boil the potatoes in water and milk. Add garlic cloves and cook until the potatoes are soft. Mash the potatoes in the remaining liquid and season with salt and pepper. Add cheddar and mozzarella cheese and mix until the cheese is melted.
Step 4/4
Place the ribs on a large plate and pour the potatoes in the center of the ribs. Garnish with paprika, scallions, blue cheese and parsley. Enjoy.
Similar recipes from Chefclub
-
Our other recipes