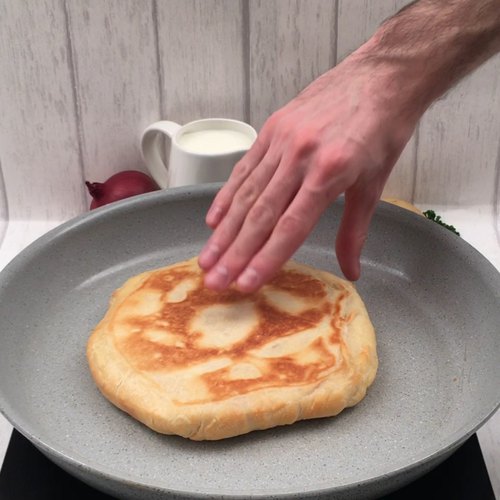 Omelet with Cheese
It's breakfast for dinner like you've never seen before! 🤩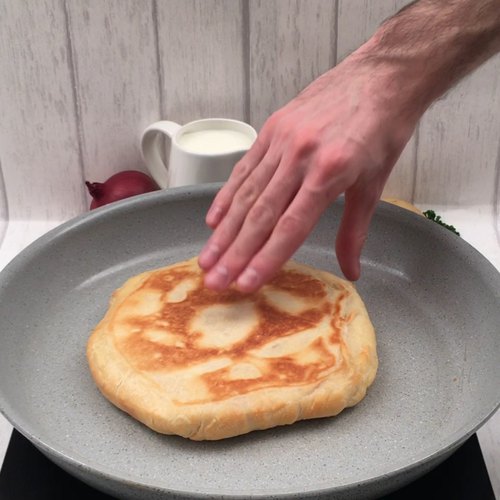 ---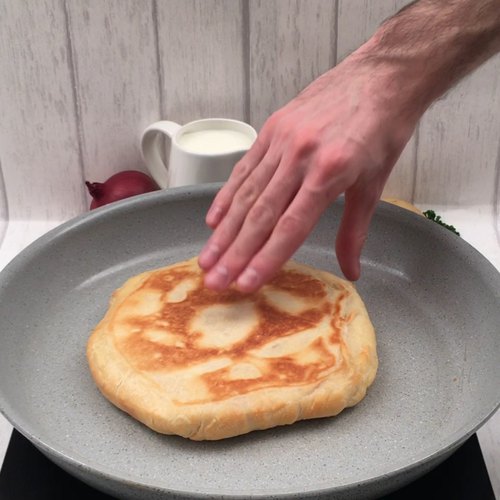 ---
Ingredients for 4 people
2 pizza dough
8 slices of ham
1 package of white cheese slices
4 potatoes, sliced
6 eggs
1 red onion, diced
1/2 cup of parsley, chopped
salt and pepper, to taste
---
Tools
Whisk
---
Step 1/3
Place the pizza dough in a frying pan. Add 2 slices of ham in the center and cover the ham with slices of cheese. Set aside. In another pan, sautée the potatoes until they are golden brown. Put the potatoes on top of the cheese and fold the edges of the pizza dough over the fillings, pressing well to create an envelope. Fry the dough on both sides and cut into 4 pieces. Repeat these steps to make a second one.
Step 2/3
Place the slices in a larger frying pan, points facing in to form a star in the center of the pan.
Step 3/3
In a bowl, add the eggs, red onion, parsley, salt and pepper. Whisk together and pour the eggs in the center of the frying pan. Place a lid on the pan and cook for 15 minutes or until the eggs are done. Enjoy!