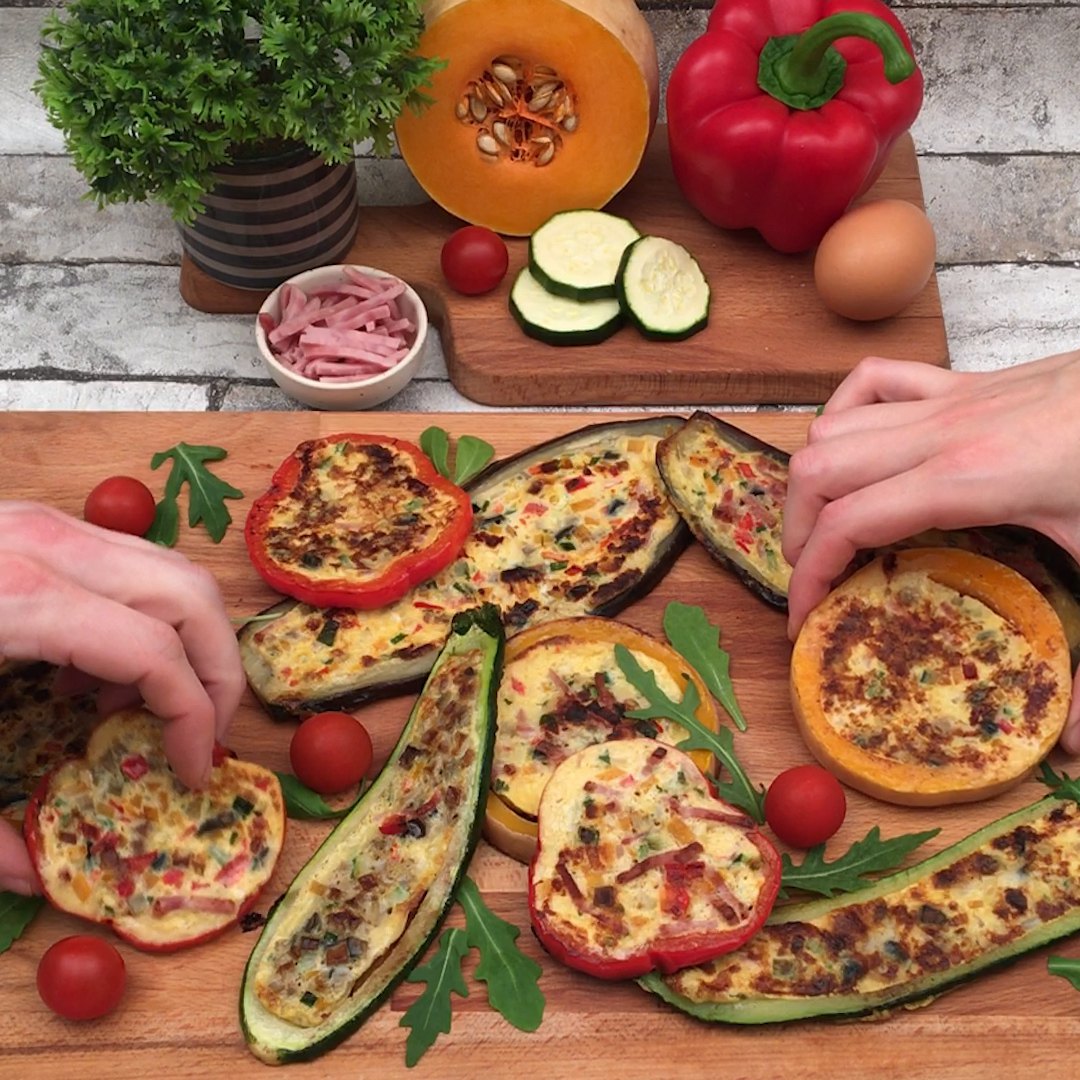 Veggie Omelette
5 minutes for tons of color!
Total time: 25 minutes
Ingredients for 4 people
1 bell pepper
1 eggplant
1 zucchini
1 butternut squash
5 eggs
1/2 cup mozzarella cheese, grated
1/2 cup ham, diced
Olive oil
Parsley
Salt & pepper
---
Step 1/3
Cut thick slices of pepper, eggplant, zucchini, and squash and core them out. Dice the removed flesh and keep the rings.
Step 2/3
Beat the eggs with the diced vegetables, grated mozzarella, chopped parsley, salt and pepper. Add the diced ham to the egg mixture.
Step 3/3
Place the vegetable rings in a frying pan with a drizzle of olive oil and fill each with some of the egg mixture. Cover and turn over to finish cooking. Repeat until the vegetables and the egg are finished, then enjoy!